Sign up for Club Timmisa
You have now signed up for Club Timmisa
You must now log in to the portal, with your new user, by clicking on login in the right corner.
Change password
You will receive a code in your email, which you can use to change your password.
We can not find this email in the system
Add trip
Your reservation number is six characters long and can contain both numbers and letters
1942
The academy education
Air Greenland offers internships for AU students in international trade and marketing and financial and resource management.
As an AU student, you gain knowledge in several subject areas and a responsible job.
The work during the internships includes of:
Administrative work
Customer service
Employment with aids consisting of various IT systems
Education
---
The academy education is a 2-year mercantile higher education, where the student alternates between study stays and internships.
Choose from these education lines: International Trade and Marketing or Economics and Resource Management
The academy education constitutes an independently rounded education course, where for the theoretical and practical modules (worked up during the internships) 60 ECTS points are awarded each, so that a total of 120 ECTS points are awarded for the two-year Academy education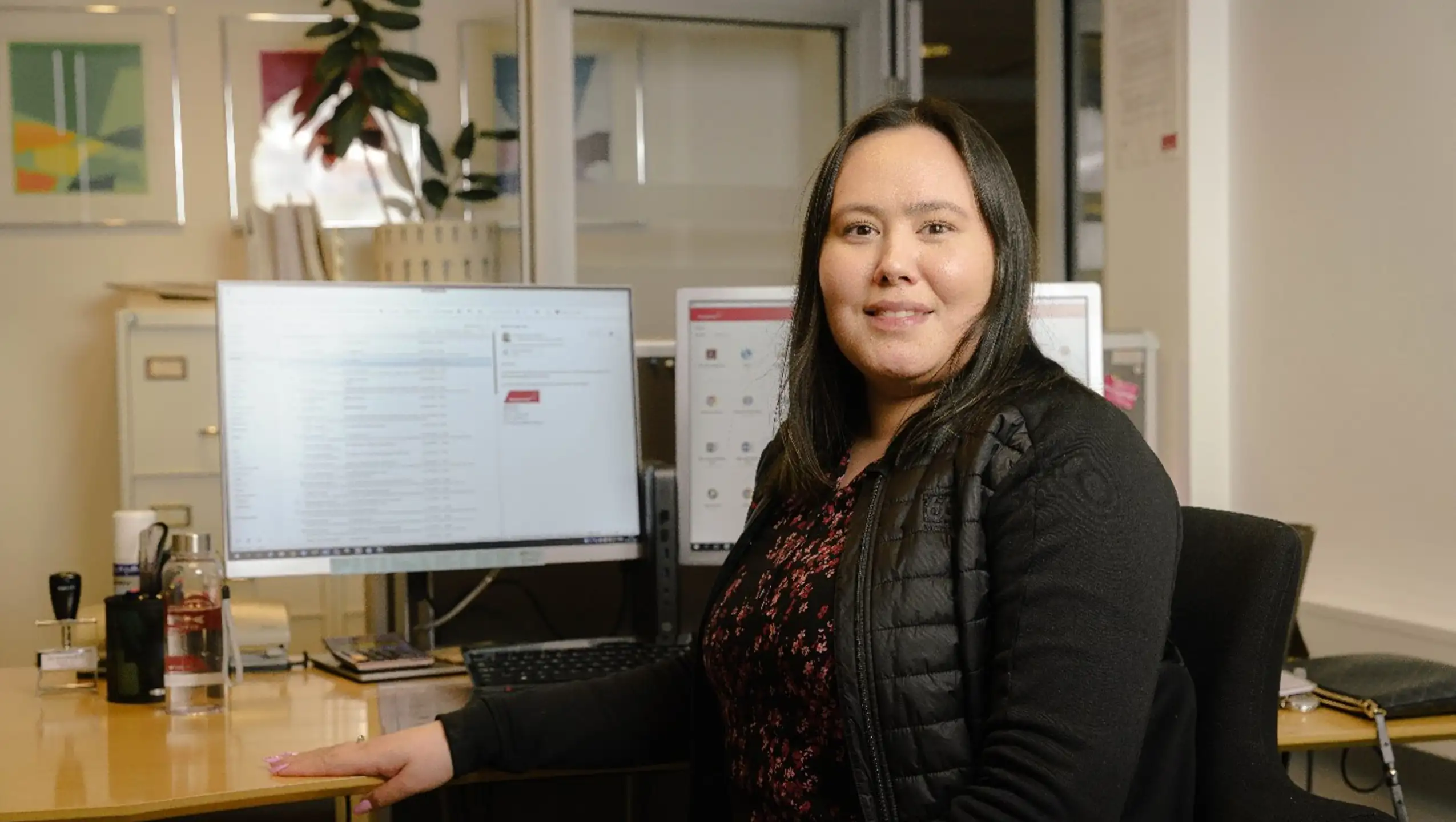 International Sales and Marketing
---
Marketing Strategy, Organization and Work Psychology, Marketing and Business Law. The second year includes the compulsory subjects International Marketing and Analysis as well as International Marketing and Negotiation. The education ends with a graduation project
Finance and Resource Management
---
The line contains the following compulsory subjects in the first year: Business Economics, Statistics and Organization and Work Psychology. The second year includes the compulsory subjects Financial Management in Practice as well as Accounting Analysis and Annual Accounts. The education ends with a graduation project.
Qualifications and requirements
---
You must have completed a relevant qualifying education at least at the level of a relevant vocational education, a relevant basic education for adults (GVU), or a high school education
You must also have been assigned a letter of admission to the program. Application form can be obtained by contacting Niuernermik Ilinniarfik, Nuuk or Majoriaq
Economy
---
The student receives an internship salary during an internship according to current rules, and education support can be paid during a school stay according to current rules, if the student does not receive an internship during these periods.
Application deadline
---
The application deadline is 1 March and the education itself starts around 1 August
For more information, visit www.ninuuk.gl or contact Niuernermik Ilinniarfik Nuuk on tel. + 299 32 30 99
Submit an application once we have posted a job posting on our website www.airgreenland.gl