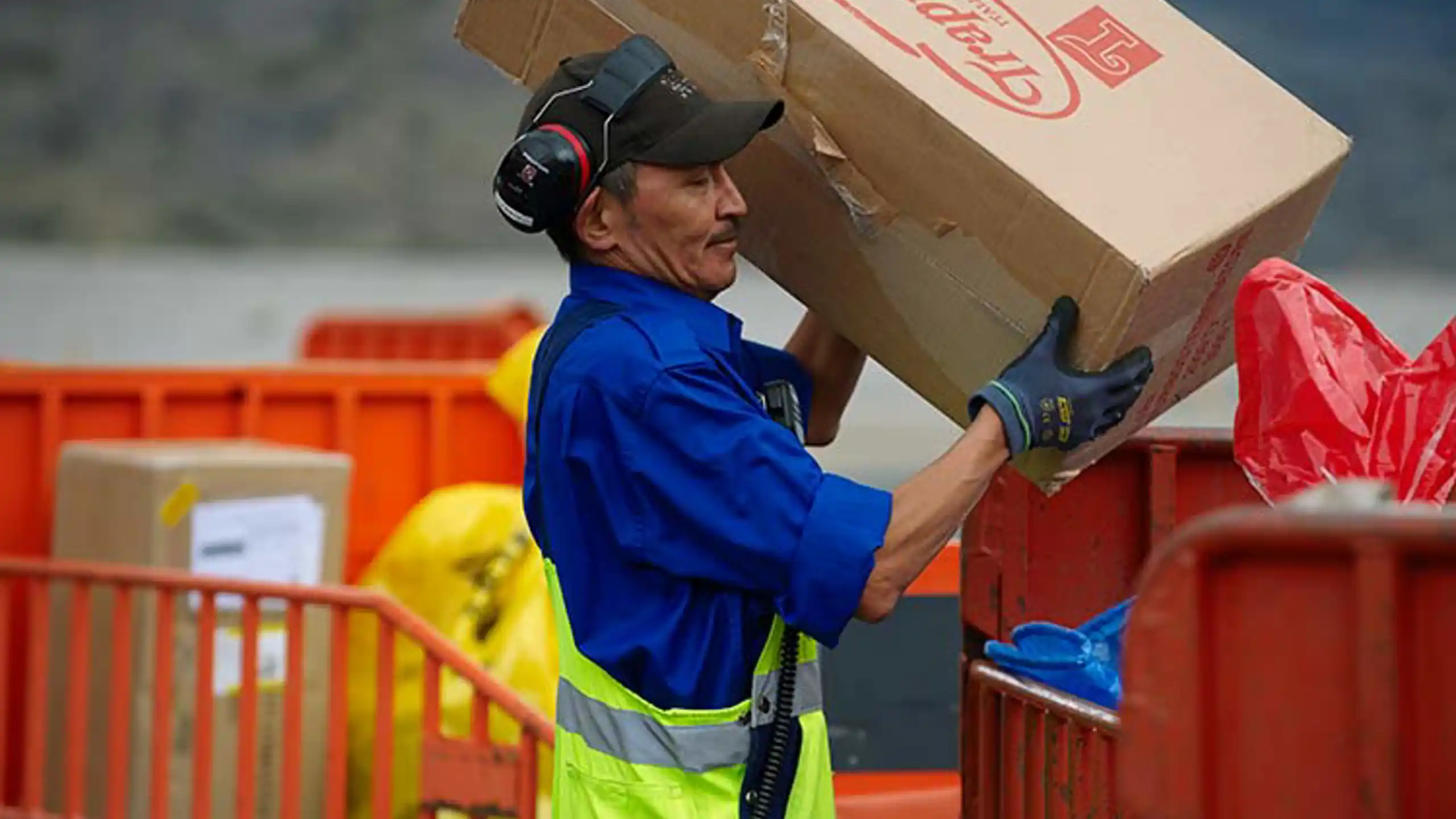 Correct packaging
In order to provide you with a flexible and efficient service, we kindly ask you to comply with the following criteria for packaging of air cargo.
In accordance with international regulations, the contents of each consignment must be correctly packaged in order to ensure that it can be forwarded by means of normal handling and does not cause injuries to persons handling the cargo, damage to other goods, the aircraft or your own goods.
The following factors may have an impact on whether your air cargo is correctly packaged and is thus able to be transported by Air Greenland:
The contents of your freight
How strong the packaging is
Whether it is sealed properly at the top and bottom
Whether it is to be transported by fixed-wing aircraft or by helicopter
Some general guidelines that will help you in the preparation of your freight are outlined below
Heavy and unusually shaped items made of iron, for example, may possibly cause damage to other goods or to the aircraft. This applies to iron and metal parts with sharp ends or sharp edges. These items must be covered with protective packaging such that other cargo is not damaged.
Frozen goods must be packaged such that they do not thaw out during normal transport. They must also be deep-frozen when delivered, and frozen goods labels/tags/stickers/tape must be visible. There are cold stores at the cargo terminals in Nuuk, Ilulissat and Kangerlussuaq.
Chilled goods (vegetables/dairy products) must be packaged such that they can cope with being exposed to temperatures below freezing during the winter months. The cargo terminals in Nuuk, Ilulissat and Kangerlussuaq all have refrigeration facilities.
Small packages such as USB sticks, keys, CD-ROMs and other small items must be packaged in large bubble envelopes or in small cardboard boxes.
All electronics such as TVs, laptops, mobile phones, white goods, etc. should preferably be packaged in their original packaging. If these items contain lithium batteries, this must be declared on delivery.
Freight in standard removal boxes must be packaged and lined such that the goods are not damaged if they move about within the removal box. Do not economise on filling material, as this will protect your goods.
Furniture such as sofas, coffee tables and chairs must be covered by a thick protective layer so it does not get damaged – e.g. several layers of corrugated cardboard or bubble wrap.
Multiple consignments. REMEMBER to pack air cargo in several small boxes, where the packaging must not be bigger than a removal box (smaller would be better), and the weight per box preferably kept to a minimum, such that no breach of working environment legislation takes place.
Hazardous goods must be packaged in accordance with international IATA regulations on the transport of hazardous goods. Please contact your forwarding agent for further assistance.
Art/paintings/antiques must of course be correctly packaged for transport before they can be accepted. It is not possible to insure consignment notes where the contents are art, paintings or antiques. If you wish to insure your air cargo, you can contact an air cargo forwarding agent concerning the issue of an AWB transport document. They have extensive knowledge of packing and handling of art and antiques.