Thursday, November 3, 2022
---
Norsaq is back in the air
After being grounded for eight days in Kangerlussuaq, our Atlantic aircraft, Norsaq, took off at 3am yesterday, Wednesday 2 November.
- The fact that the aircraft took off on course for Copenhagen yesterday was due to a great effort by everyone involved in the task, says Air Greenland's chief technical officer for the Atlantic, Henrik Keil.
Norsaq injury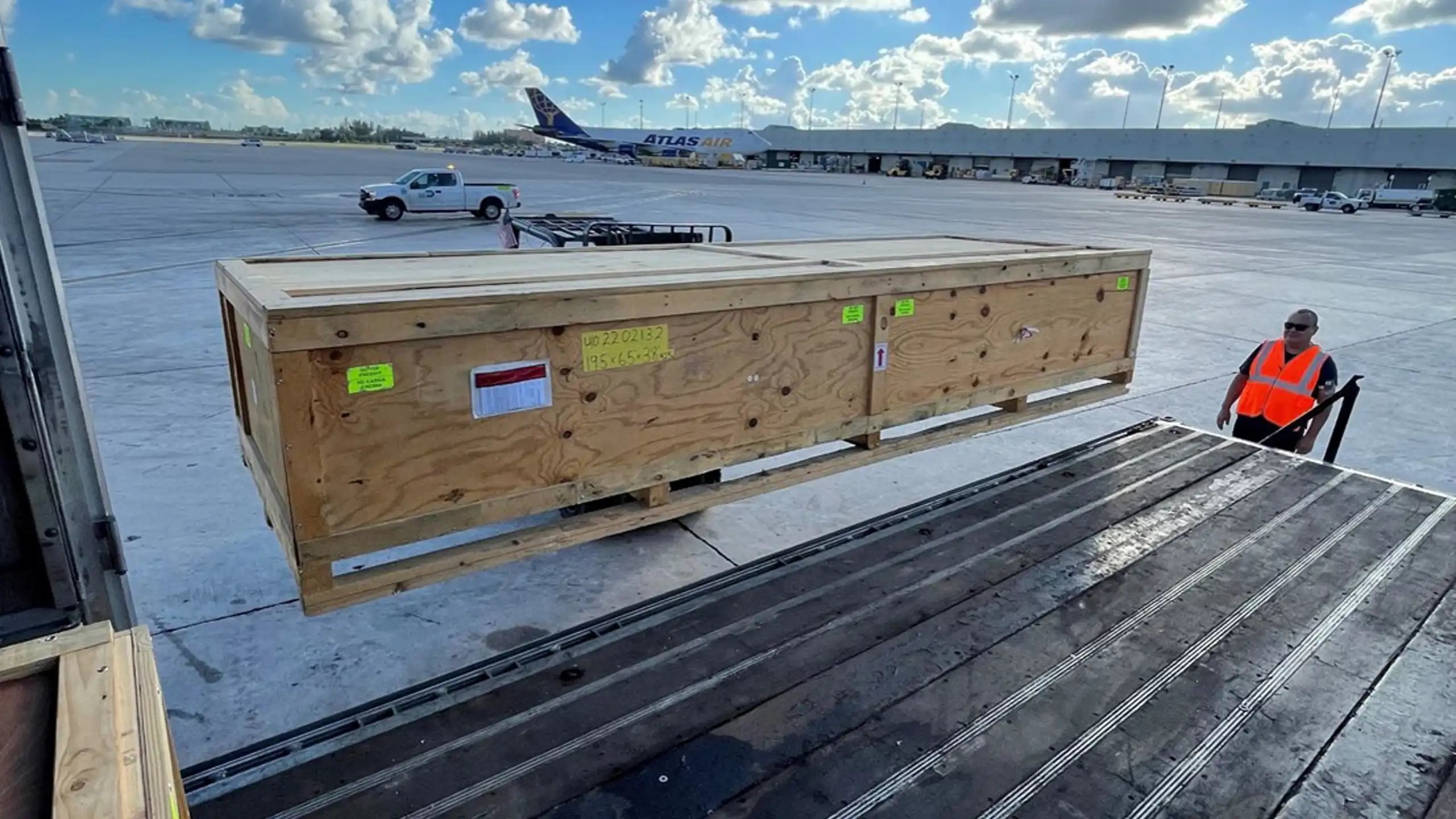 Spare parts in Miami
On Tuesday 25 October, Norsaq sustained a major injury to one of its wings while parked on the apron at Kangerlussuaq. A search for spare parts was launched immediately.  
- It was a little after 6 pm here in Denmark where I work daily when I got the call that Norsaq had sustained major damage 20 minutes before it was due to take off. It became clear to us pretty quickly that we had to start looking for spare parts," says Henrik Keil about the task of getting Norsaq back into service.
Air Greenland's technical department has had difficulty finding spare parts for Corona, as production has not yet been fully operational. But it managed - through the back door - to find the rudders Norsaq needed.
- On Tuesday we searched the marketplaces for spare parts in Europe without success, so the next day we turned to our contacts to ask for help. This led us to a contact in Miami, Florida in the USA, with whom we have not dealt before, so before we could move forward in the process, we first had to make sure their certificates were ok. Once these were approved, it took time to place the order and prepare the money transfer before we could move on to the next step, says Henrik Keil.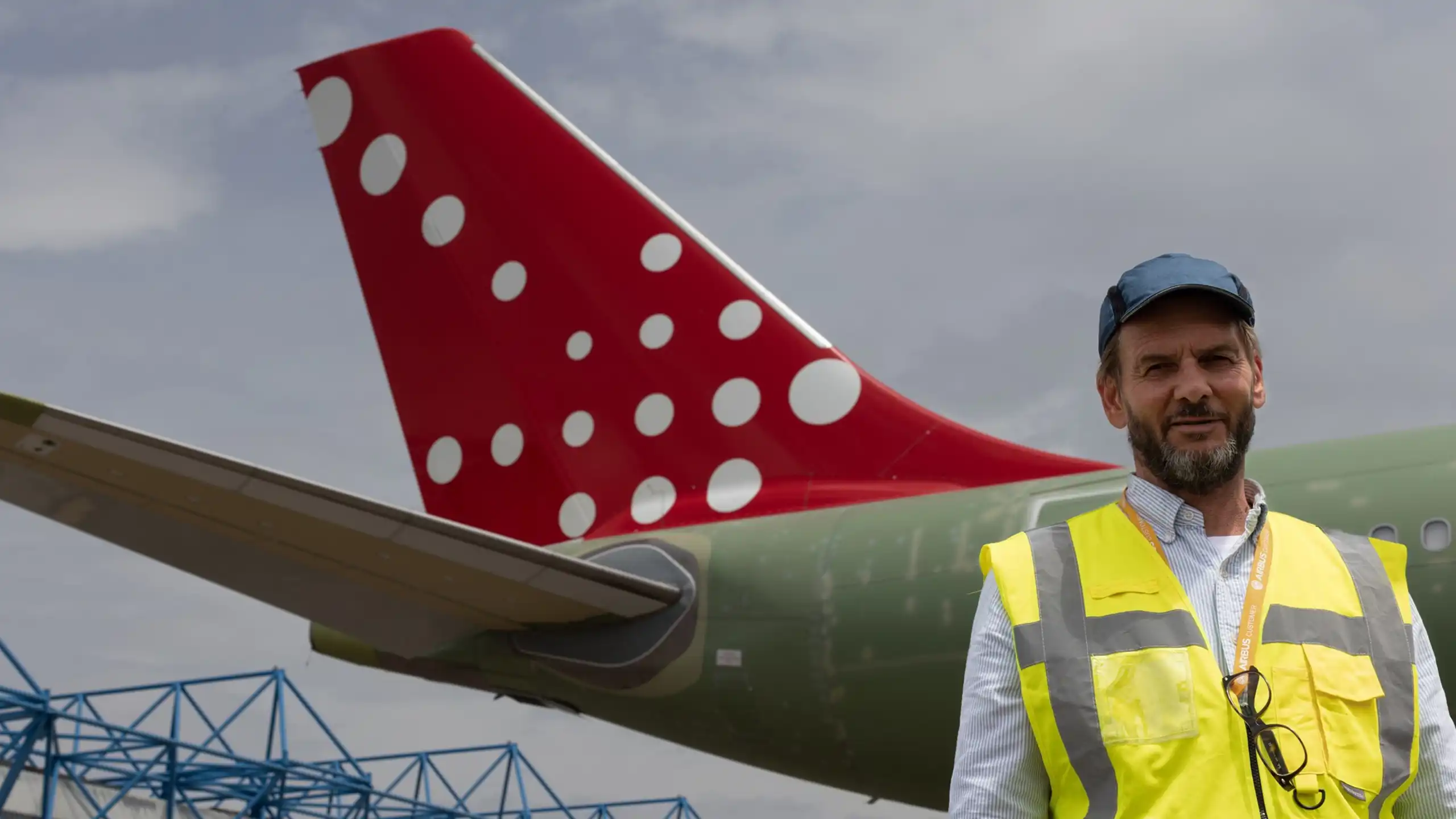 Air Greenland's chief technical officer for the Atlantic, Henrik Keil, has been in charge of Norsaq since it first flew with passengers on 11 November 2002. Here he stands with its successor, Tuukkaq, as it was painted in Air Greenland's red livery
A cargo plane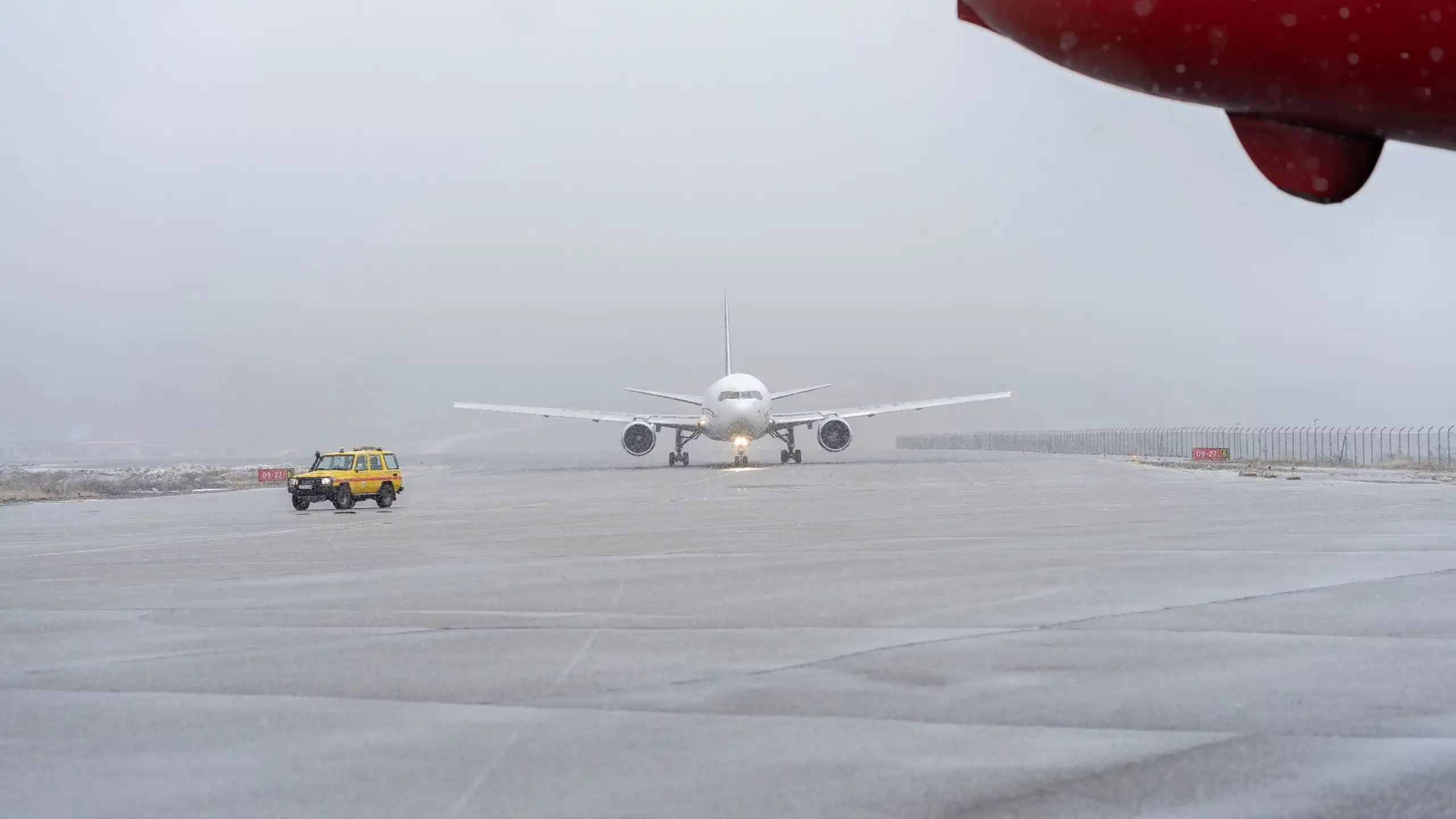 CargoJet lands in Kangerlussuaq
Maintenance went well
On Sunday, special tools arrived with the Wamos, the aircraft that replaced the Atlantic flight while Norsaq was out.
- With these tools, our technician Kasper Zeeb, who otherwise had time off, could start dismantling the parts. He also made sure that Norsaq didn't freeze during the eight days it spent in front of Air Greenland's hangar. 
- On Monday, technicians from SAS arrived to help us complete the maintenance, which involved fixing the rudders to the wing. It has been an exciting task and they have been busy but have had time to sleep at night. Everyone involved in the task has done so well, says Henrik Keil proudly.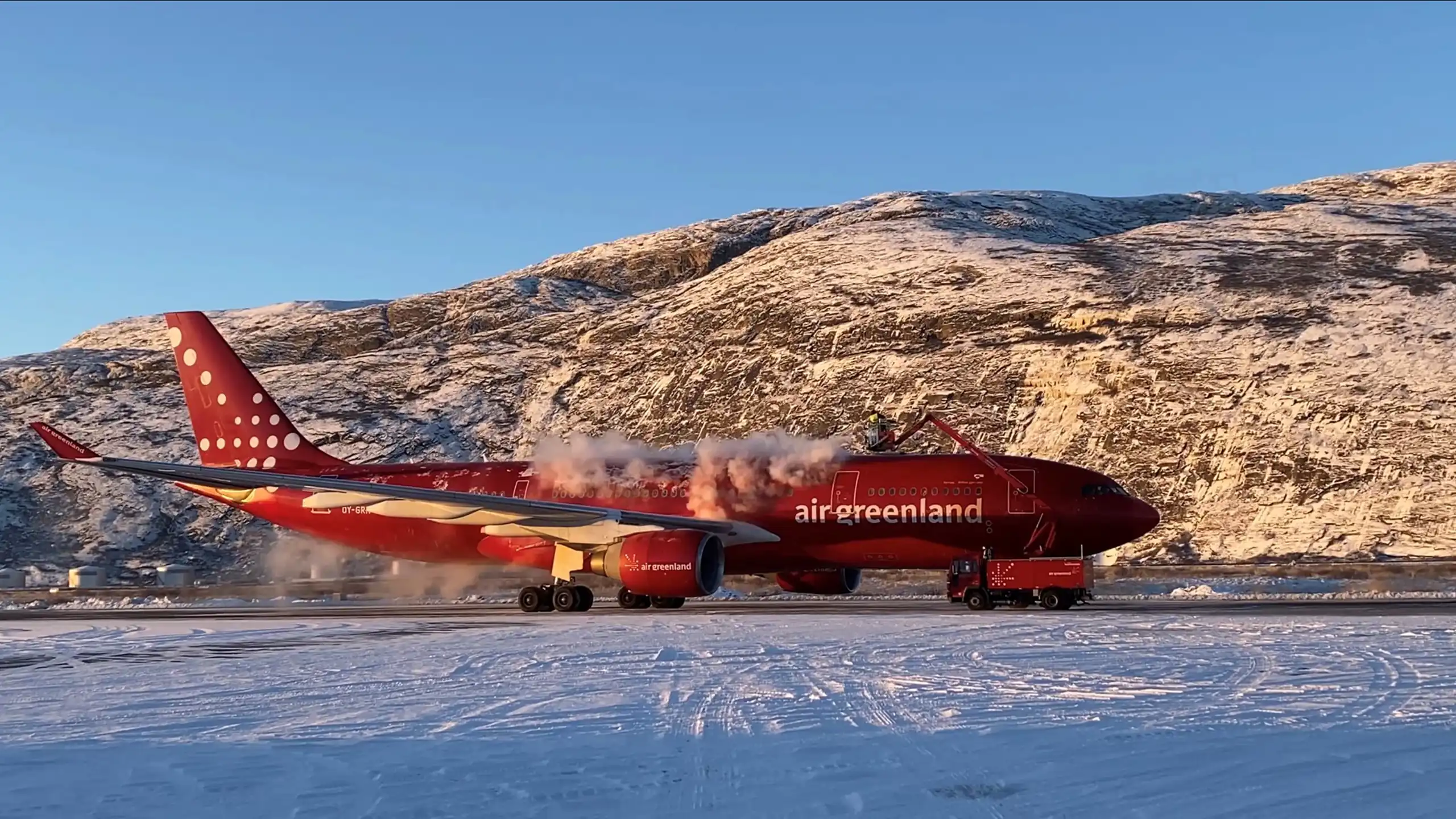 Norsaq de-icing before take-off
Norsaq ifor 20 years
Next year will be his 20th anniversary with Air Greenland, so he is familiar with all the events that have taken place since Norsaq joined Air Greenland.
- This is the first time Norsaq has had such an incident, but we also have to recognize that we are working under tight space when there is a big aircraft like Norsaq and several Dash-8 aircraft at the same time. Now Norsaq is ready again and will be put into operation from today, Thursday 3 November, says Henrik Keil and points out:
- By the way, Norsaq has its 20th anniversary on November 11, when it first flew passengers in 2002, he says with a smile.
He's flying to Toulouse, France, this week to work on Norsaq's successor, our factory-new Airbus a330 neo, Tuukkaq, which arrives in the country next month. We'll tell you more about it as the time draws near.