Musk ox safari
Go on a safari on the tundra and see a population of more than ten thousand musk oxen that originate from 27 oxen flown in from Northeast Greenland.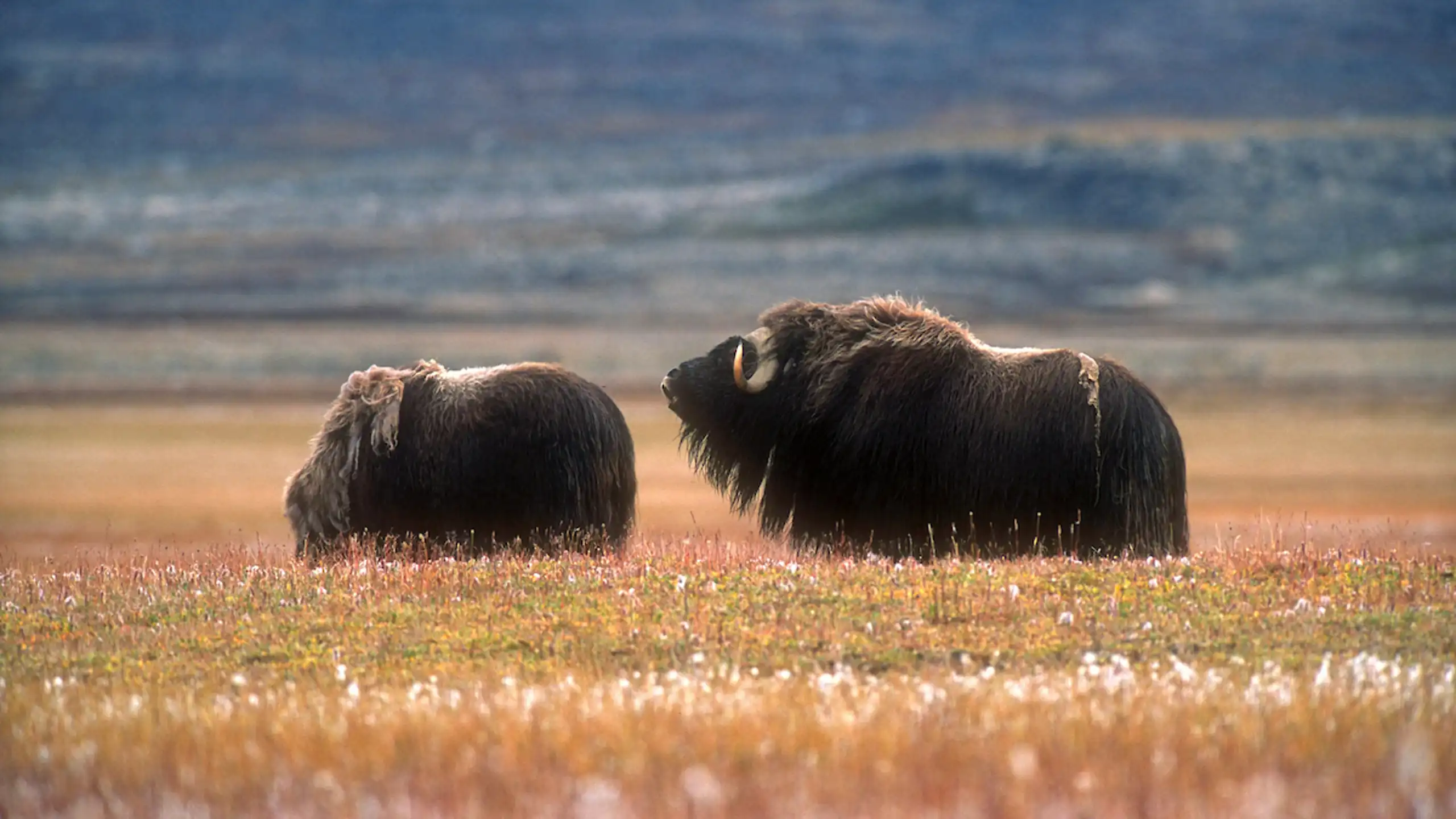 Photo Magnus Elander
Musk ox ahead
A musk ox safari is an Arctic experience. In the tundra surrounding Kangerlussuaq there are around 10,000 musk oxen. The animals live in the wild in the area and can wander wherever they like. They look benign, these large animals, whose colours blend into the surrounding countryside. Their innocent appearance is somewhat deceptive, however – so never get closer than 50 metres to these shy animals. Musk oxen are not animals you can stroke and pat.
The safari takes place on a bus running through the beautiful landscape, and the guide explains how the musk ox came to Kangerlussuaq. You'll meet reindeer on route who keep the oxen company. We're in Santa's homeland, after all...!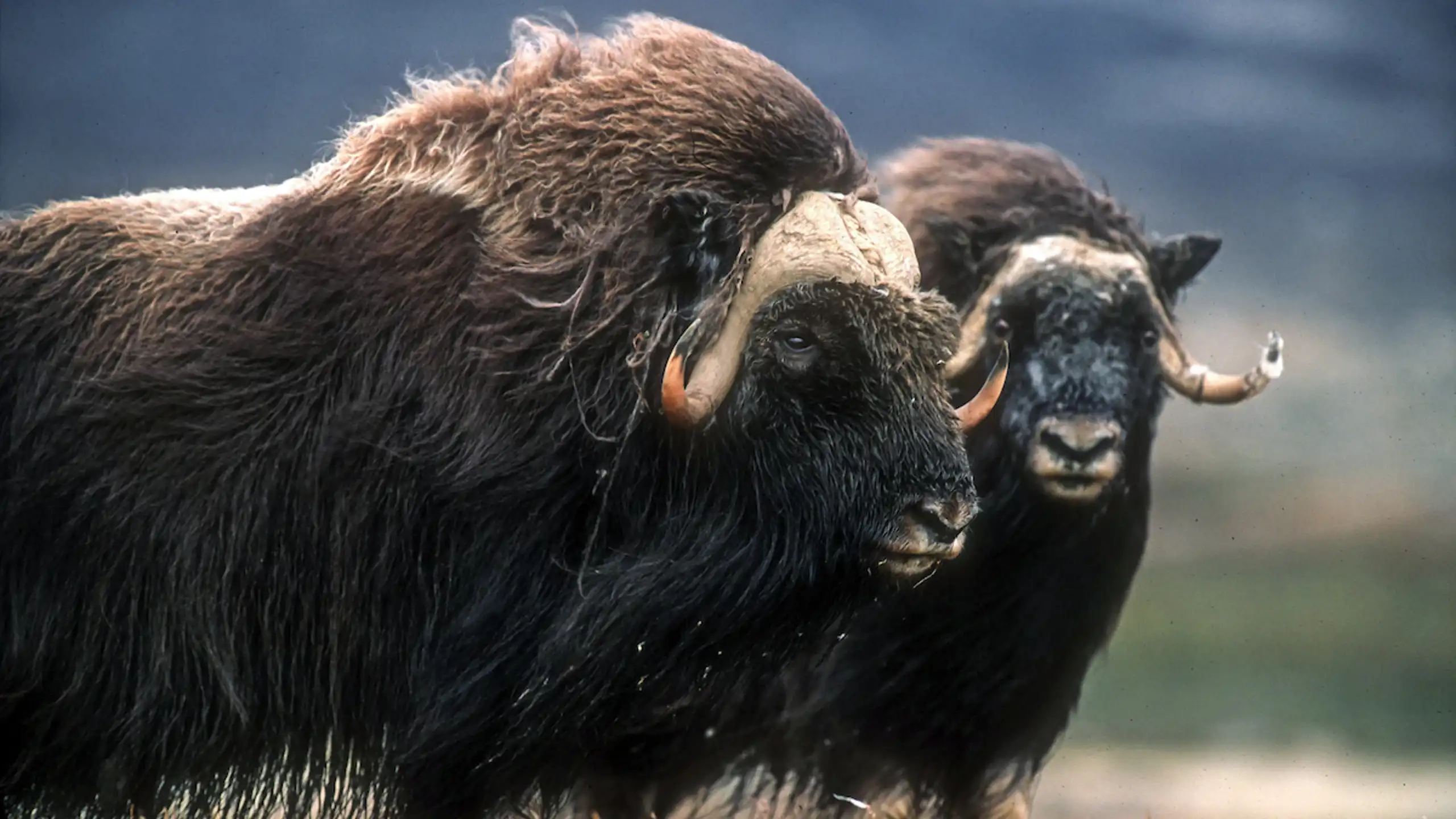 Photo Magnus Elander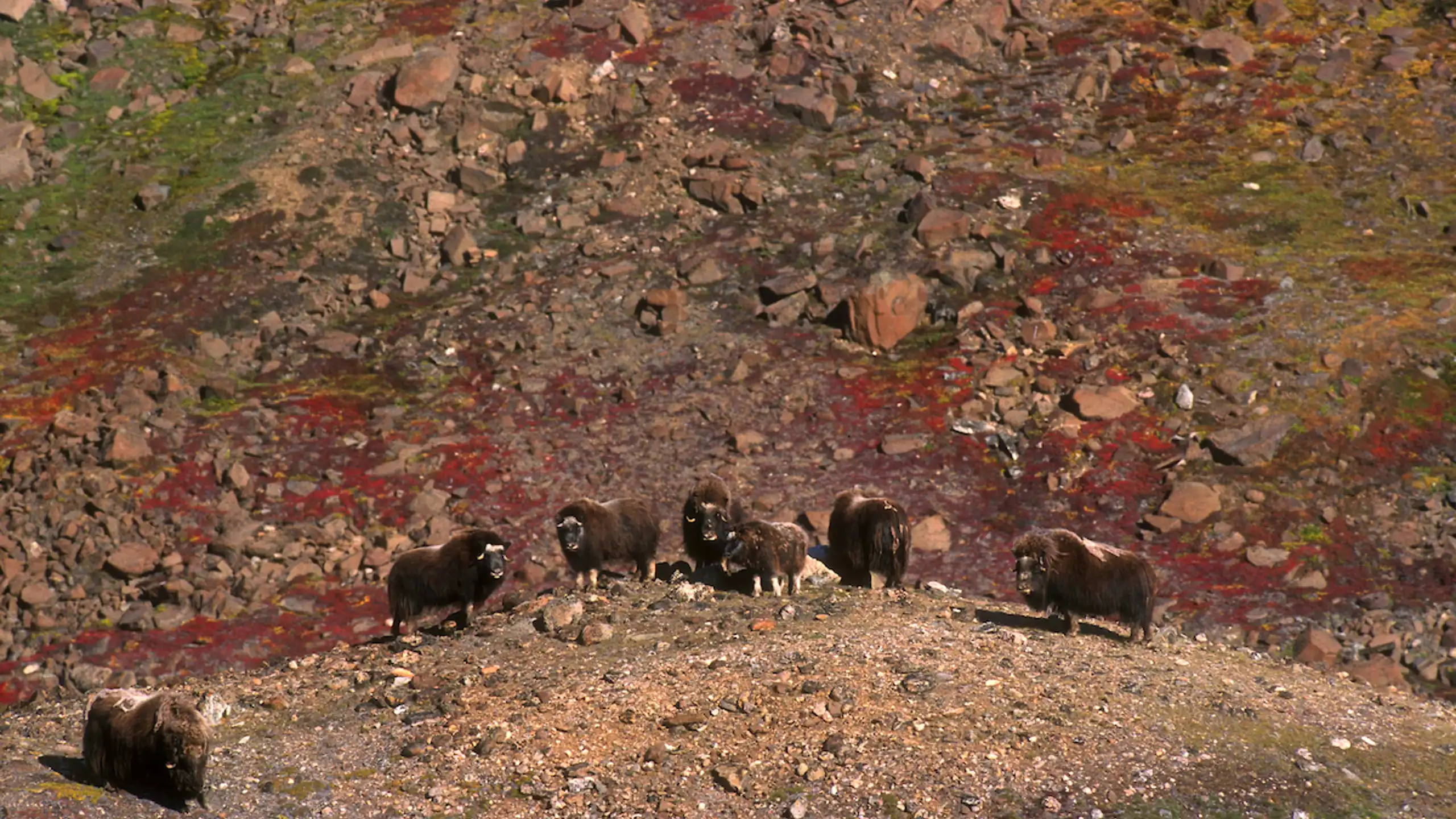 Photo Magnus Elander
See the animals from the air
An alternative to a safari on four wheels is a trip by helicopter between hills and valleys over the area. From on high there's an uninterrupted view of the large brown thick-coated animals with white centre section that move quietly and calmly on the tundra – perhaps with their small calves.
DID YOU KNOW?
---
The Greenlandic musk oxen originate from just 27 animals which were flown from Northeast Greenland and set free in the 1960s. In 1989 Greenland permitted the oxen to be hunted.
Musk ox meat is a tasty meat with plenty of flavour.
The musk ox is the largest land-based mammal in Greenland and can weigh up to 400 kilos. It can live in temperatures down to minus 40 degrees C.
Although the name suggests that it is in family with oxen, the musk ox is actually more closely related to sheep and goats
Greenland by Topas arranges safaris on land and in the air.
Book your experience here: