Heliskiing
The helicopter will take you to the summit as often as you want. Maniitsoq is the number one heli-skiing area in the world – a sport that's wild, daring and addictive.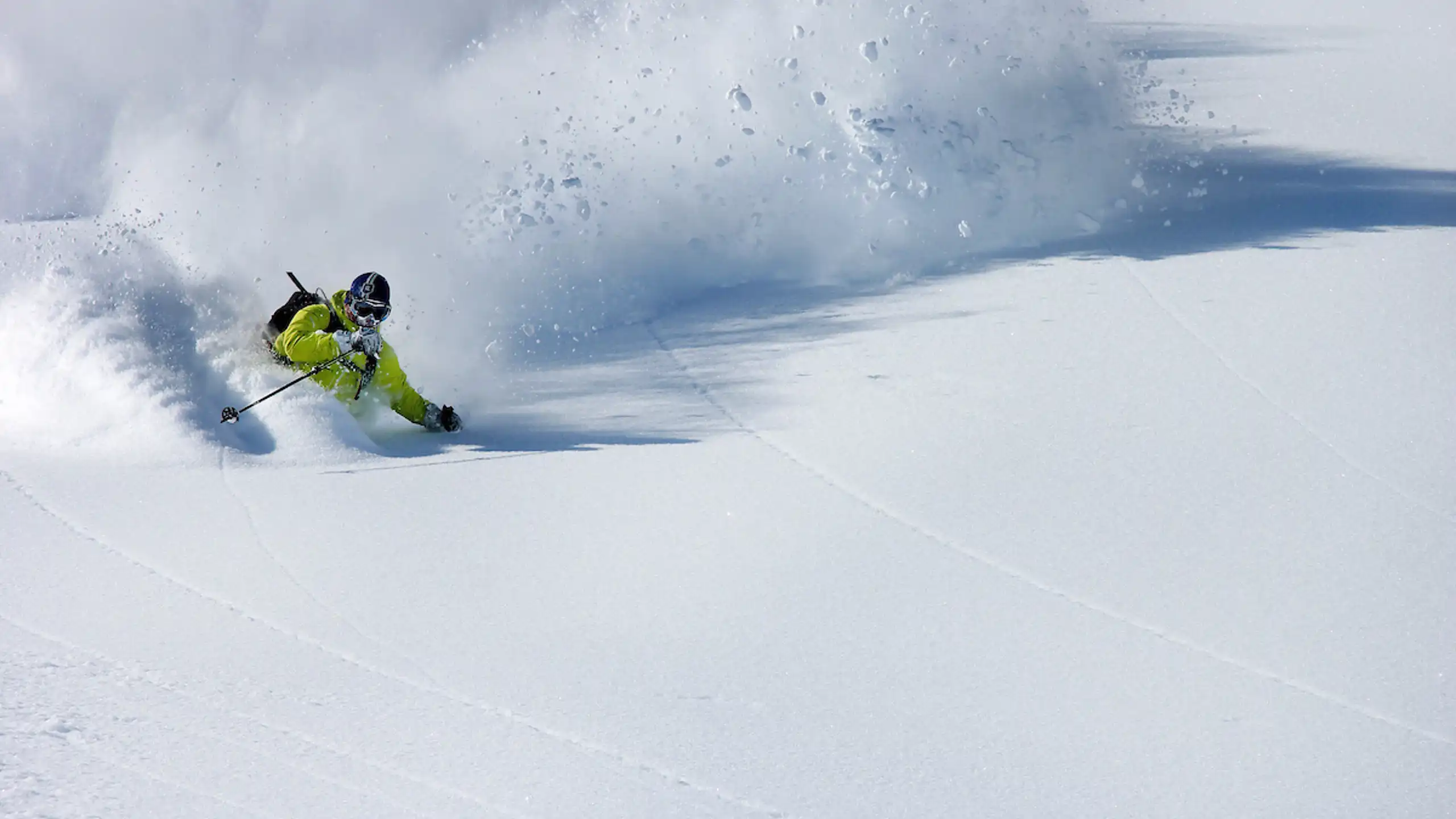 Photo Visit Greenland
Fly to the summit and ski or snowboard down the mountain
Maniitsoq is a world-class heli-skiing area. For as far as the eye can see there are magnificent views of glacier-covered islands and the Davis Strait. In the mid-nineties professional skiers and film crews began making their way to this wonderful white landscape. Since that time countless adventurous nature-lovers have taken advantage of the tours that are organised by the travel agency in collaboration with professional heli-guides.
In heli-skiing there's no ski lift. The only way to reach the summit is by Air Greenland's helicopters. A high-flying start to a challenging activity which gets your pulse racing and offers fantastic views.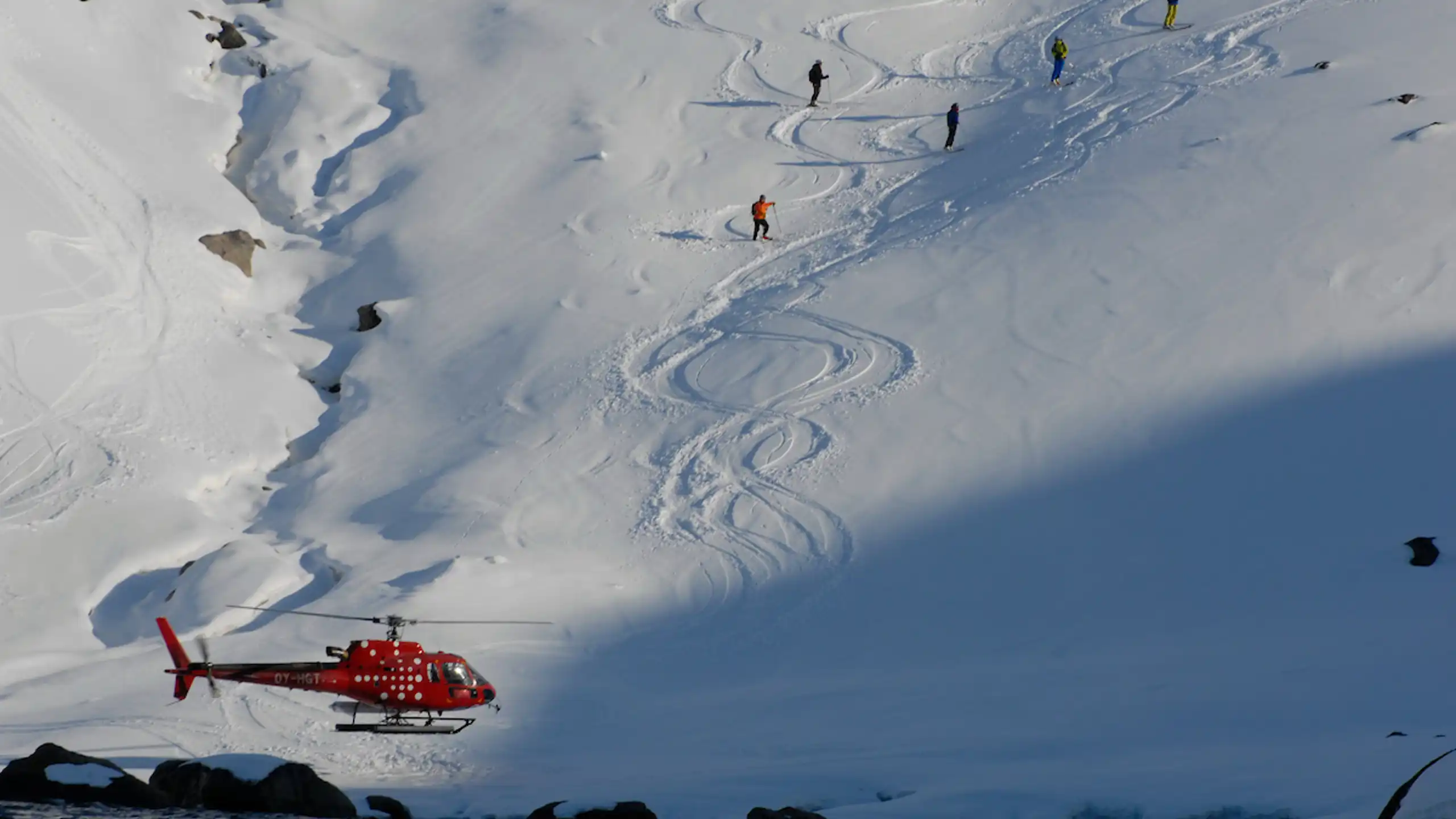 Photo Jörg Ehrligh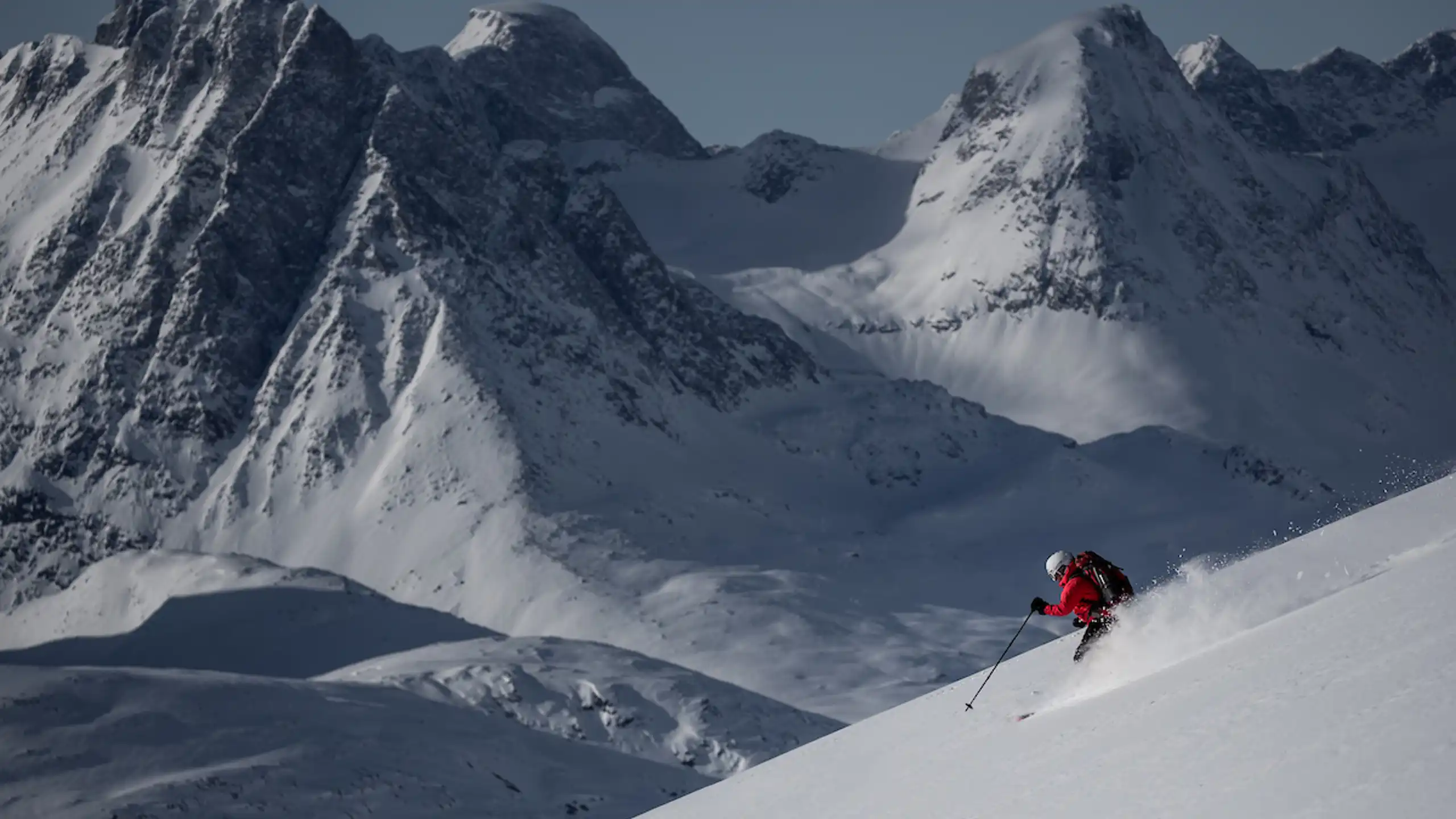 Photo Mads Pihl
From fell top to beach
Glaciers stretch all the way down to the coast in an area which makes up the largest alpine terrain on the west coast. The terrain lies open and inviting and attracts both less experienced skiers and experts in skiing and snowboarding disciplines. Maniitsoq is the place where the impossible is possible: skiing from kilometre-high summits all the way down to the beach.
Lots of mountains
Experts have declared Maniitsoq the number one heli-skiing area. The area has competition, however, and Air Greenland's helicopters fly to mountain peaks all over Greenland. Uummannaq, Sisimiut and Nuuk also await with superb snow, bright sunshine and a clear blue sky.
DID YOU KNOW?
---
The summits reach a height of 2 kilometres at the Fjord of Eternity, whilst other summits have an altitude of between 700 and 1500 metres.
The season runs from March until the beginning of June.
Enjoy the snow round the clock from the end of April when the phenomenon of the midnight sun begins.
Book your experience here: