Trophy hunting
A trophy from reindeer and musk ox is on many hunters' wish list. And in Greenland, the goal is within short reach; only about five hours journey from Denmark you can get on musk and reindeer hunting.
Photo Mads Pihl
Get memories forever on a hunting trip
Greenland is the land of hunters. For centuries fishing and hunting have taken place in interaction with the natural surroundings, and this remains true today. The hunters follow the rhythm of the animals, and the hunt takes place on the premises of nature.
Many of the hunting areas in Greenland are untouched. Here the air is fresh and the only thing you can hear are nature's own sounds. The hunt takes place on the premises of nature, and the great distances help to give the hunters a unique experience of being one with nature.
In Greenland you can e.g. hunt musk oxen, reindeer, foxes, grouse and other birds as well as seals on your hunting trip. You can find offers on hunting trips, where you can hunt both small game and trophy hunts.
Greenlandic cities with trophy hunting
In Kangerlussuaq and Maniitsoq, there are arranged trips with specialized hunting guides, who on trophy hunting trips take care of everything, from the large animals being slaughtered, to the trophy being cleaned and packed down.
The hunt for musk oxen usually takes place in the valleys close to the ice sheet and by the fjord, where the large old bulls graze. Reindeer can be difficult to get close to. They go in large flocks on the tundra. But with a local Greenlandic guide, you significantly increase the chance of shooting a reindeer in Greenland.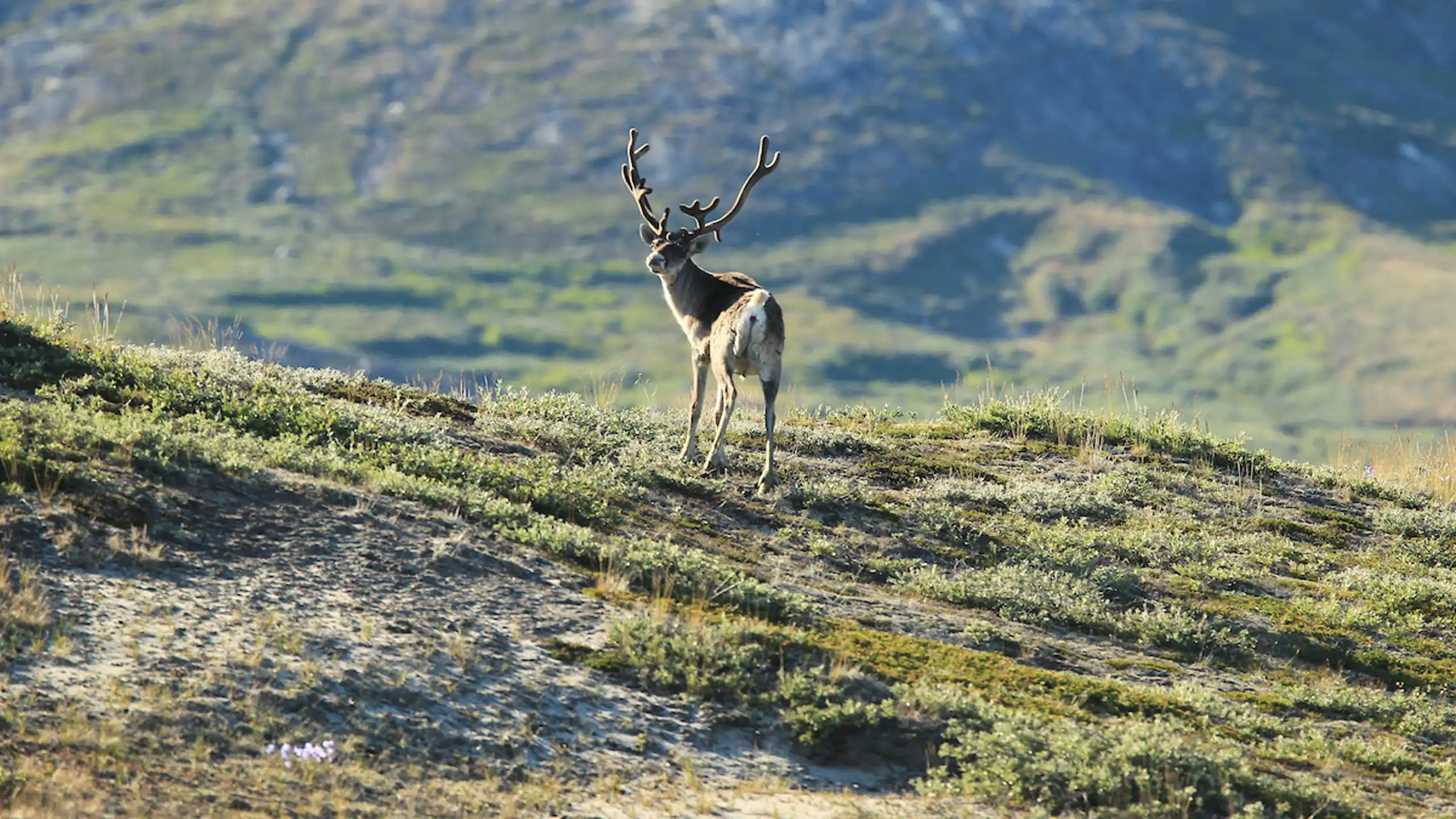 Photo Klaus Eskildsen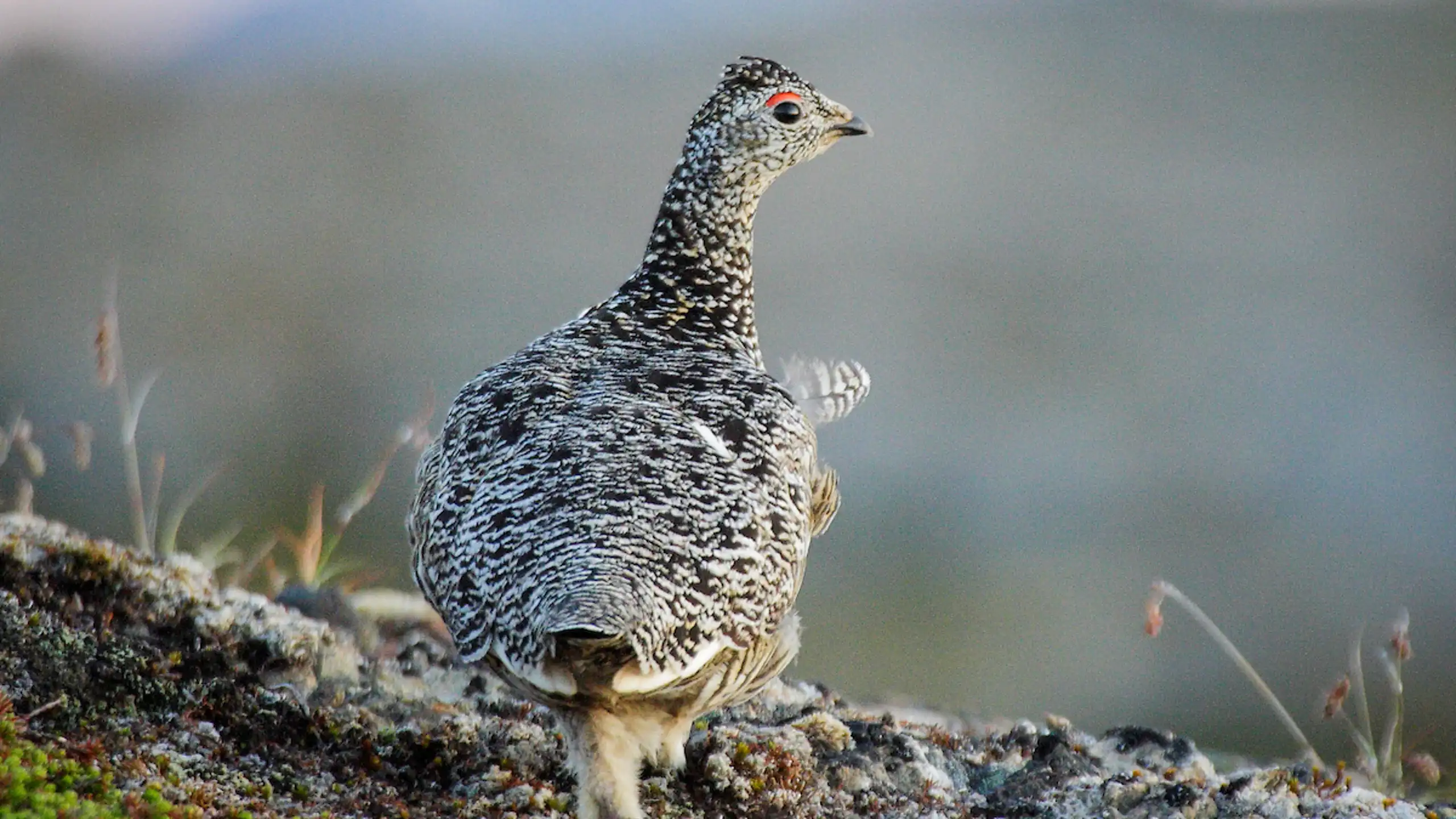 Photo Aqqa R. Asvid
Trophy hunting in Greenland
Trophy hunting in Greenland is an unique opportunity for a hunting trip in a landscape where musk oxen and reindeer live in natural and untouched grounds. Here, even the most seasoned trophy hunters are challenged on their hunting instincts.
You can experience trophy hunting in West Greenland, South Greenland, North Greenland and East Greenland.
Trophy hunting in West Greenland
If you dream of trophy hunting in West Greenland, you can for example do it in Kangerlussuaq. Here you have the opportunity to hunt both reindeer and musk oxen. Transport during hunting depends on the season. In the winter, you have the opportunity to experience a traditional form of hunting where you are transported around in a dogsled. If you hunt in the summer and autumn, the transport in the hunting areas usually takes place by boat along the fjord.
Below you can see two different information about trophy hunting in Kangerlussuaq. You can choose what kind of trophy hunting is best for you.
Hunting in South Greenland
This Greenlandic region is particularly known for its many mountain trout, and therefore there are some who apply to the area to try angling in Greenland. However, the region also offers a slightly heavier wildlife such as musk oxen and reindeer, which is why it is also an obvious area for a hunting trip.
During the summer and autumn period, it is possible from the Ivittuut area to go trophy hunting, where the transport takes place through sailing along icebergs. It is thus a completely unique experience that can make even the most seasoned hunter breathe a little slower.
Trophy hunting in North Greenland
In North Greenland, from Disko Bay and north, you have the opportunity to trophy hunt at Lersletten (Naternaq) near the village Qasigiannguit. In the winter you drive from the city in a dog sled, and in the summer you sail along the coast.
Hunting in East Greenland
In East Greenland is the town of Ittoqqortoormiit, which is home to immigrant musk oxen. In Scoresbysundfjorden, which is the world's largest fjord complex, you will find good hunting areas. During the spring, you can also go seal hunting on the sea ice, which gives a sense of traditional Arctic culture.
DID YOU KNOW?
---
The hunting seasons runs from 1 March until 1 May and from August until September.
Hunting for seals generally takes place in the spring.
Trophy hunting for musk oxen takes place in both summer and winter. The oxen are hunted according to specific quotas. The animals are removed from the overall quota and trophy hunting does not have any negative impact on the population.
Hunting on your own is not permitted in Greenland – you must take part in an organised hunting trip.
Greenland by Topas has close contacts with good hunters in the area.
Trophy hunting rules in Greenland
If you are going on a trophy hunt in Greenland, you must have an approved trophy hunt event with an authorized payment hunt organizer. In addition, you must be able to present a valid firearms permit from your home country and have a license to kill the animal being hunted (eg musk ox or reindeer license). You can read more about the rules for trophy hunting here.
Import of weapons and ammunition for hunting in Greenland
If you want to bring weapons and ammunition for hunting, it must be checked in as special luggage. It is important that you bring a valid firearms permit as well as a declaration that must be completed and signed. At check-in, you must state the type of weapon, type of ammunition and weight of the ammunition.
Book your experience here: