Greenlandic culture
Meet the Greenlanders on their home turf. Hospitable Greenlanders bid you welcome to their home. Accept an irresistible offer of a kaffemik and good stories.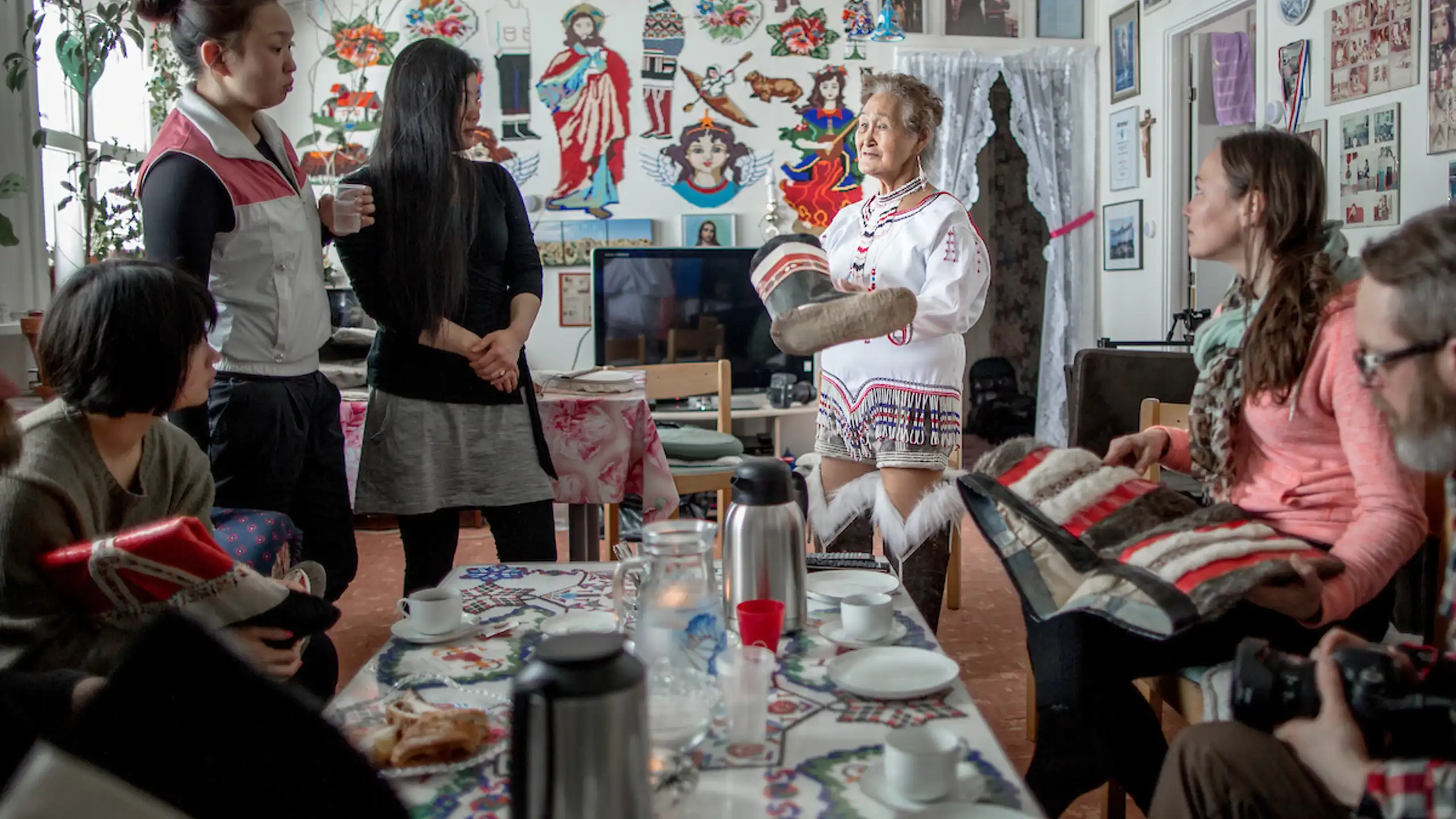 Photo Mads Pihl
Meet the Greenlanders at their home
One thing is the Greenlandic scenery; another is the people that live in a country with such great contrasts: from small settlements to major towns; temperatures that span a huge range; midnight sun or no sun at all; weather conditions that change by the hour. Living here requires strength and adaptability.
Get close to the hospitable people who offer a heartfelt welcome to every guest. Live with a family at a Bed & Breakfast and take advantage of the opportunity to participate in the famous kaffemik with coffee and a huge range of cakes. Take the plunge and look forward to a heart-warming experience.
Greenlanders are good at celebrating everything from a christening to life as it develops in any shape or form. During the darkest months candles and lamps are lit to provide warmth on social occasions and when spending time together.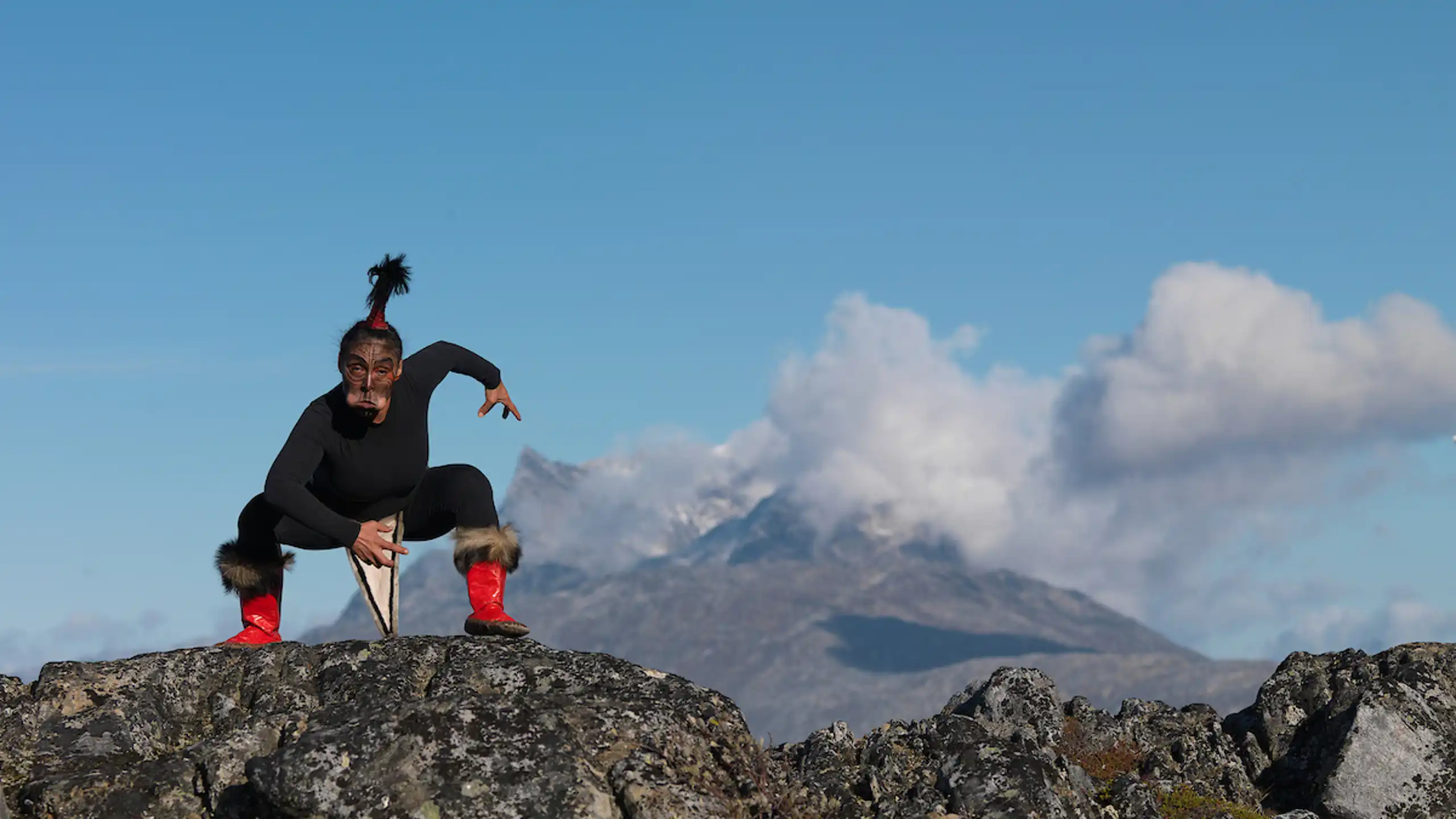 Photo David Trood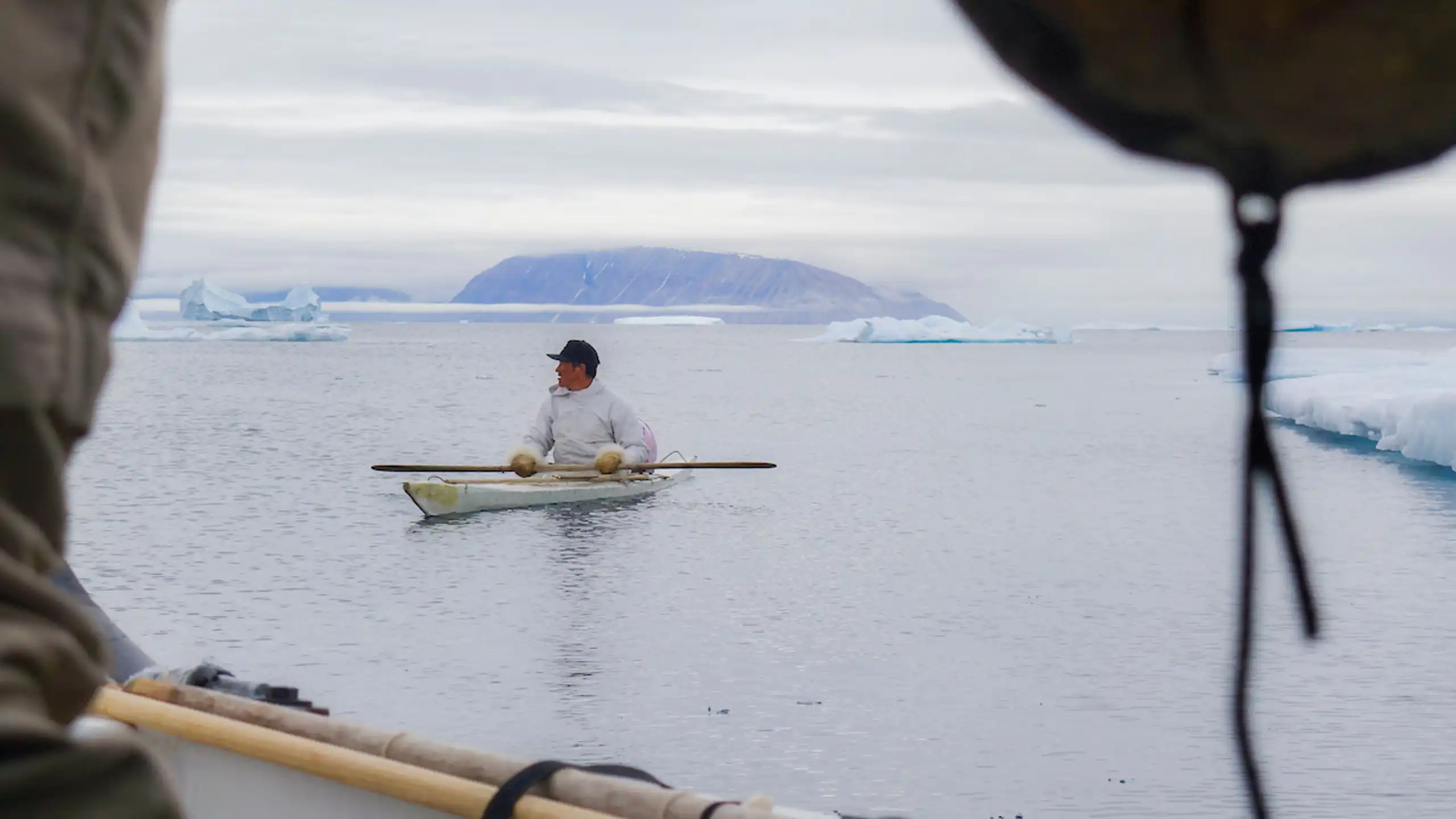 Photo Kim Insuk
Up on the board
Chat to the local inhabitants in towns and settlements and experience the atmosphere at the 'board' or in the local church. The 'board' is the ultimate marketplace full of busy hunters that lay the day's catch at your feet.
The atmosphere in the churches is also worth experiencing. It's difficult to describe in words, but has to be experienced first-hand.
Sarfaq Ittuk is the ship that links the towns on the west coast along a blue highway on which the pace depends on the weather. Depending on the length of the journey, there's plenty of opportunity for a game of cards and a couple of cups of good, hot coffee. Alternatively you can take one of the small boats that sail with passengers and goods to the settlements. Space is limited, but the atmosphere is great.
Furthermore, we shouldn't forget informal meetings in the supermarket, the village hall or in a trendy city café over a cafe latte.
DID YOU KNOW?
---
Kaffemik: Mik means social gathering, a sort of open house with a relaxed and homely atmosphere lasting several hours.
The first people came to Greenland 4,500 years ago. They were nomads who migrated over the centuries from Inner Mongolia to Alaska across Canada and finally to Greenland.
The Greenlanders are pioneers who've always been able to adapt to the diversity of conditions around them.
Greenland by Topas has a kaffemik on its programme in Kangerlussuaq and Sisimiut.
Greenland by Topas organise sightseeing trips to churches, museums, settlements and memorials. The guides are very familiar with the local area and have a wealth of interesting stories up their sleeves.
Book your experience here: