Igloo lodge
Whether you seek exhilarating adventures or a peaceful retreat, this Arctic sanctuary offers a gateway to both the outer and inner realms. So come, immerse yourself in the extraordinary, and let Igloo Lodge ignite the spark of inspiration within you.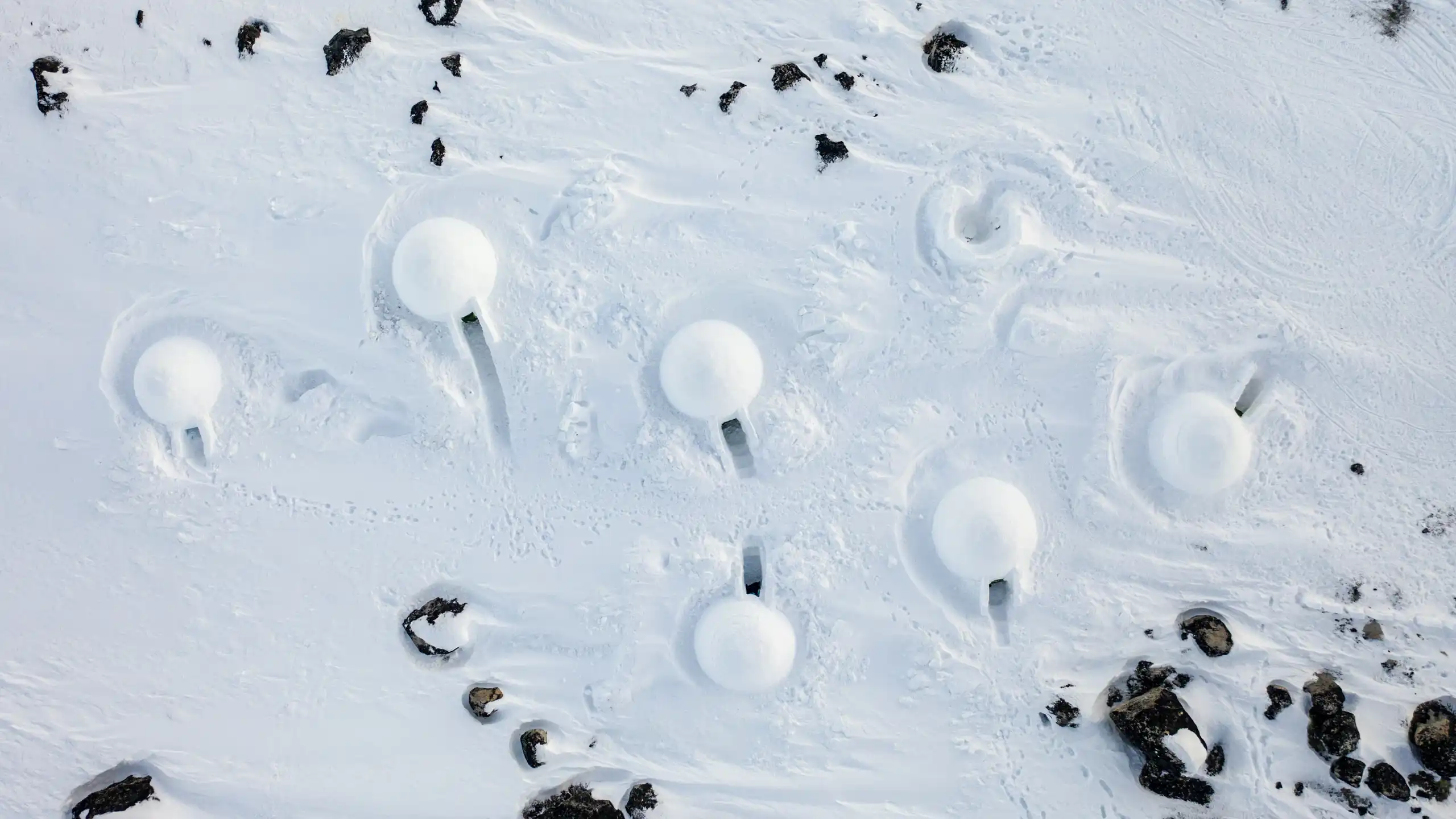 Foto Erick Lee
A night under the northern lights
The construction of an igloo is a labor of love and an art form passed down through Inuit generations. With nothing more than their bare hands and the abundant snow and ice at their disposal, they fashioned shelters that provided warmth, protection, and a sanctuary amidst the harshest of conditions.
As you settle into your own personal igloo, take a moment to reflect on the legacy of the Inuit people. Honor their remarkable ability to thrive in one of the world's harshest environments, and let their story inspire you to embrace resilience, resourcefulness, and the timeless wisdom found in harmony with nature.
While we celebrate the unique experience of staying in an igloo, we understand that extreme weather conditions can occasionally challenge even the most intrepid explorers. If the Arctic cold becomes too intense, rest assured that the cozy cabin is available as an alternative. Our knowledgeable staff will be on hand to guide and assist you, ensuring your comfort and safety throughout your stay.
Adventures far away from civilization
At Igloo Lodge, extraordinary tours offer glimpses into the raw beauty, rich culture, and thrilling adventures that await in Greenland's frozen realm. Choose your path and let the Arctic landscape unfold its secrets and leaving you with memories that will last a lifetime.
The cabin, thoughtfully designed with your comfort in mind, provides a cozy haven where you can relax, unwind, and enjoy the serenity of your surroundings. Equipped with modern amenities, comfortable seating, and panoramic windows, the cabin offers an inviting space to curl up with a good book, engage in meaningful conversations with fellow adventurers, or simply take in the breathtaking views of the Arctic wilderness.
Igloo Lodge is only a cozy snowcat ride away from Ilulissat.
Read more about Igloo Lodge here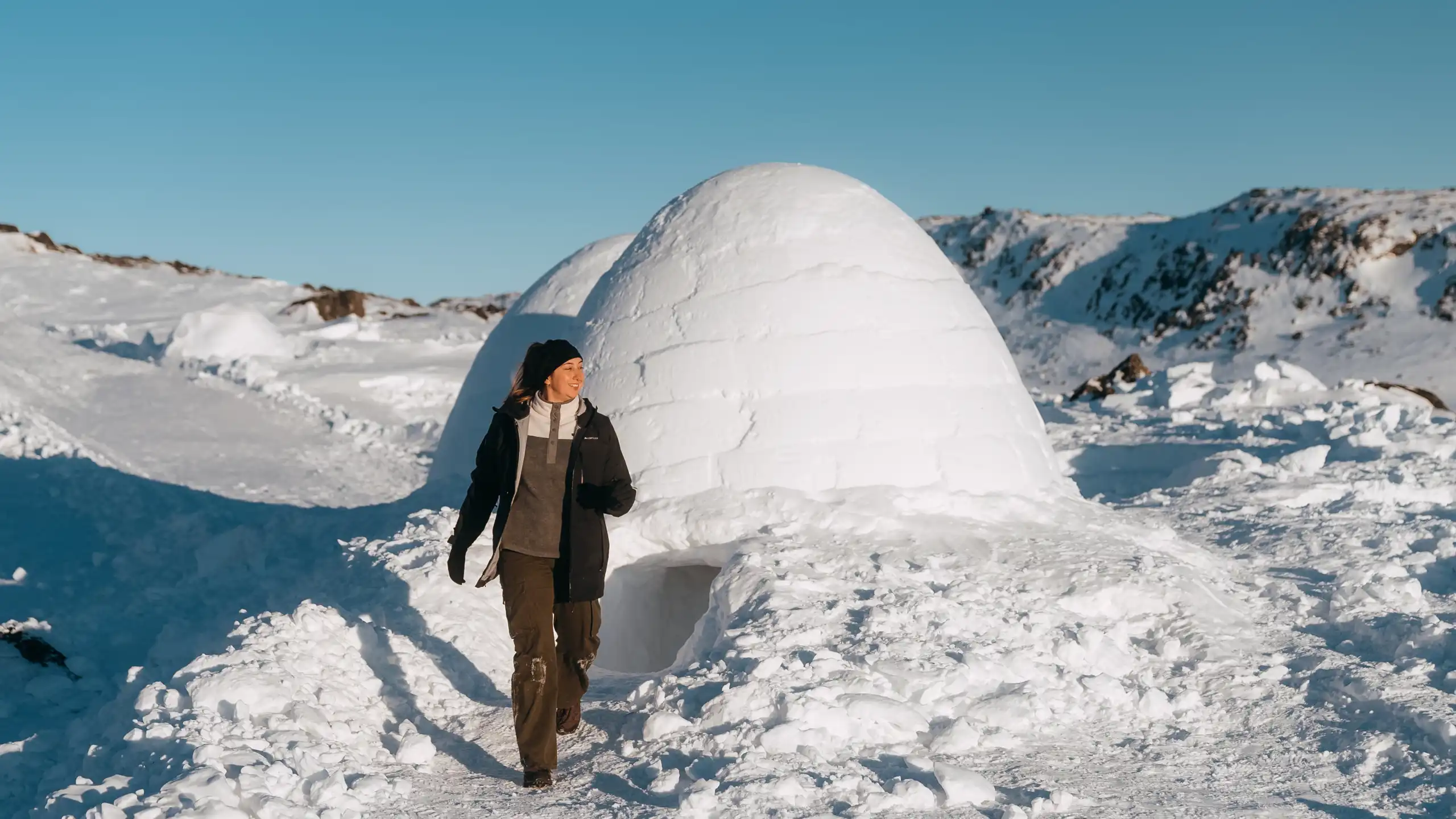 Foto Harry Pope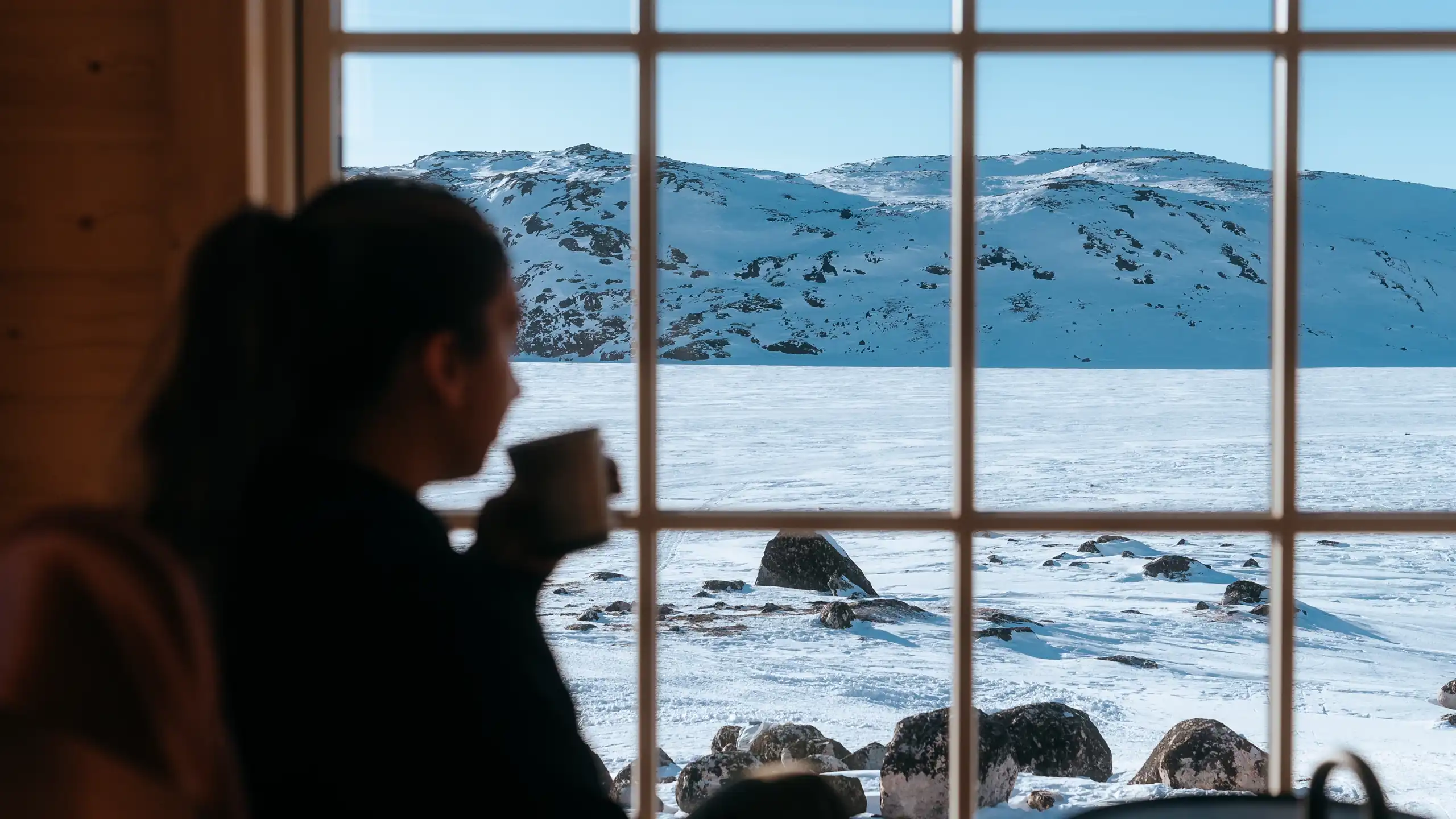 Foto Harry Pope
Dogsledding in Ilulissat
Among other things, we can recommend a two-day dogsled trip to the dead glacier. The trip runs from Ilulissat, out over Akinnaq to Nallurasuk, from where there's a view of the glacier. The sled then flies over the thick ice between the icebergs. Need we say more?
Book a flight to Ilulissat here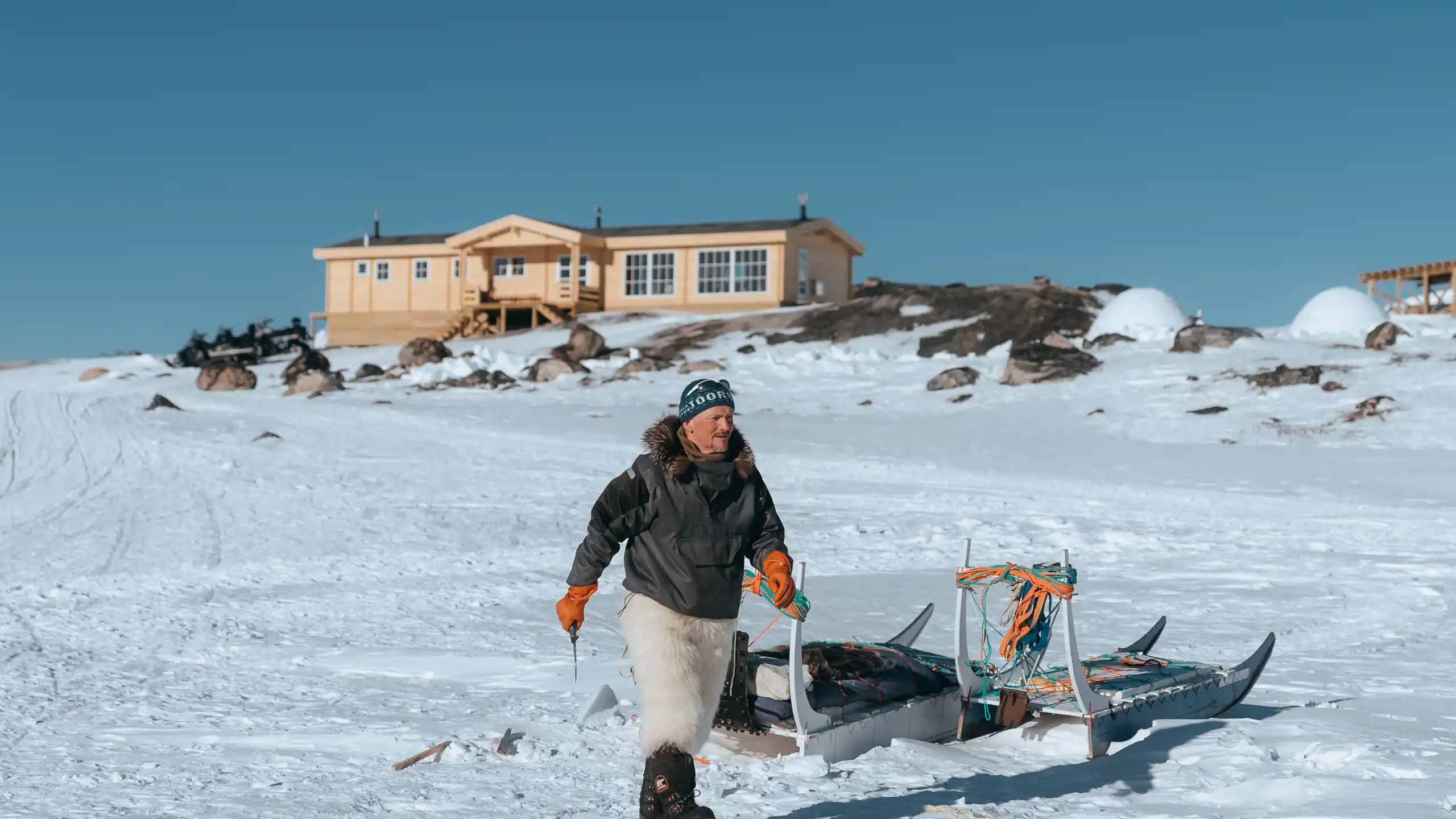 Foto Harry Pope
Can you go dogsledding anywhere in Greenland?
It is possible to ride a dog sled north of the Arctic Circle. Some of the easiest towns to get to on the west coast are Kangerlussuaq and Sisimiut. If you want to experience the east coast of Greenland, then you should go to Tasiilaq and Kulusuk.
You can find the destination in Greenland that suits you best here, and book a plane ticket for an experience of a lifetime
DID YOU KNOW
---
The word "igloo" comes from the greenlandic word "iglu", which means house
Igloo Lodge is World Of Greenlands first winter lodge
The trip to Igloo Lodge is done by riding the Piste machines
You can buy additional experiences at the Igloo Lodge, such as a dogsled ride to the location, or snowshoeing around the Unesco site
Book your experience here: