Whale watching in Greenland
The sea is teeming with whales. As a spectator expect to be at a loss for words when you get close to these giant mammals of the deep.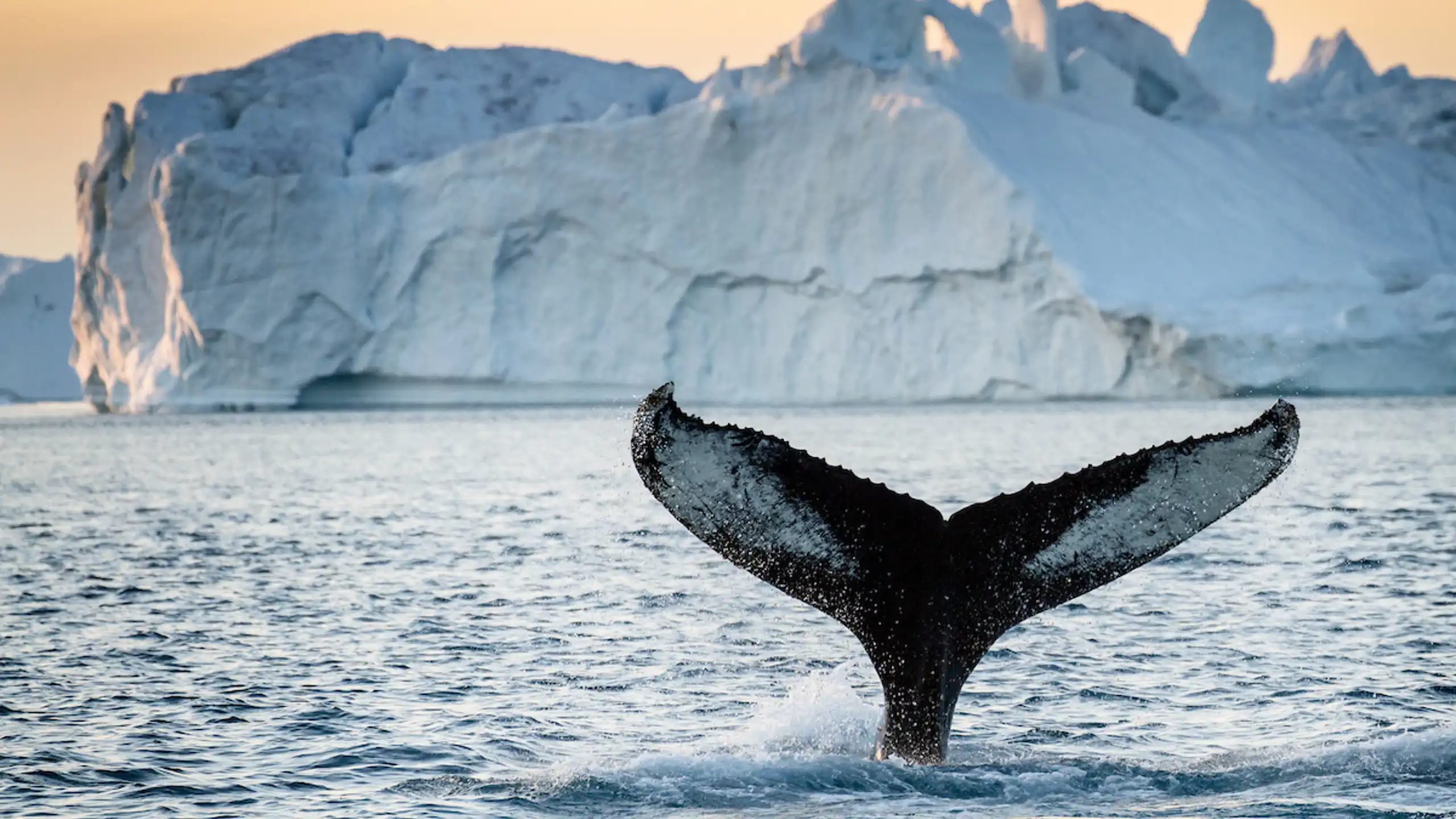 Photo Julie Skotte
Get close to the whales
The sea around Greenland abounds with several whale species: minke whales, fin whales, humpback whales and narwhals. As a spectator you often find yourself at a loss for words as the whales play in their natural habitat, breaking through the surface before diving down into the deep with a huge splash.
From mid-summer until late autumn you're almost guaranteed to see whales around Paamiut, Nuuk, Aasiaat, Disko Bay and Uummannaq. However, it goes without saying that it is difficult to issue a guarantee on behalf of the whales; they swim their own paths.
On the other hand, we can guarantee that a whale safari is worth every penny, and is just about a must when visiting Greenland. The skipper is highly skilled and has seen hundreds of whales, and therefore knows exactly how to approach them. When he gives the word, everyone rushes to the railing, breathless with anticipation. The rest has to be experienced with a pair of binoculars, a camera and a great deal of patience. If you're lucky, you may see up to three or four species on the same day.
Whale watching among icebergs
It's difficult to rate one particular area ahead of another, although a whale safari by the ice fjord at the Disko Bay is a unique experience. Imagine a sailing trip amongst majestic icebergs that are navigating their own way out to the open sea. This is an adventure in itself, and when one or more tail fins suddenly appear on the horizon or just a few hundred metres ahead, it's guaranteed to send your heart racing.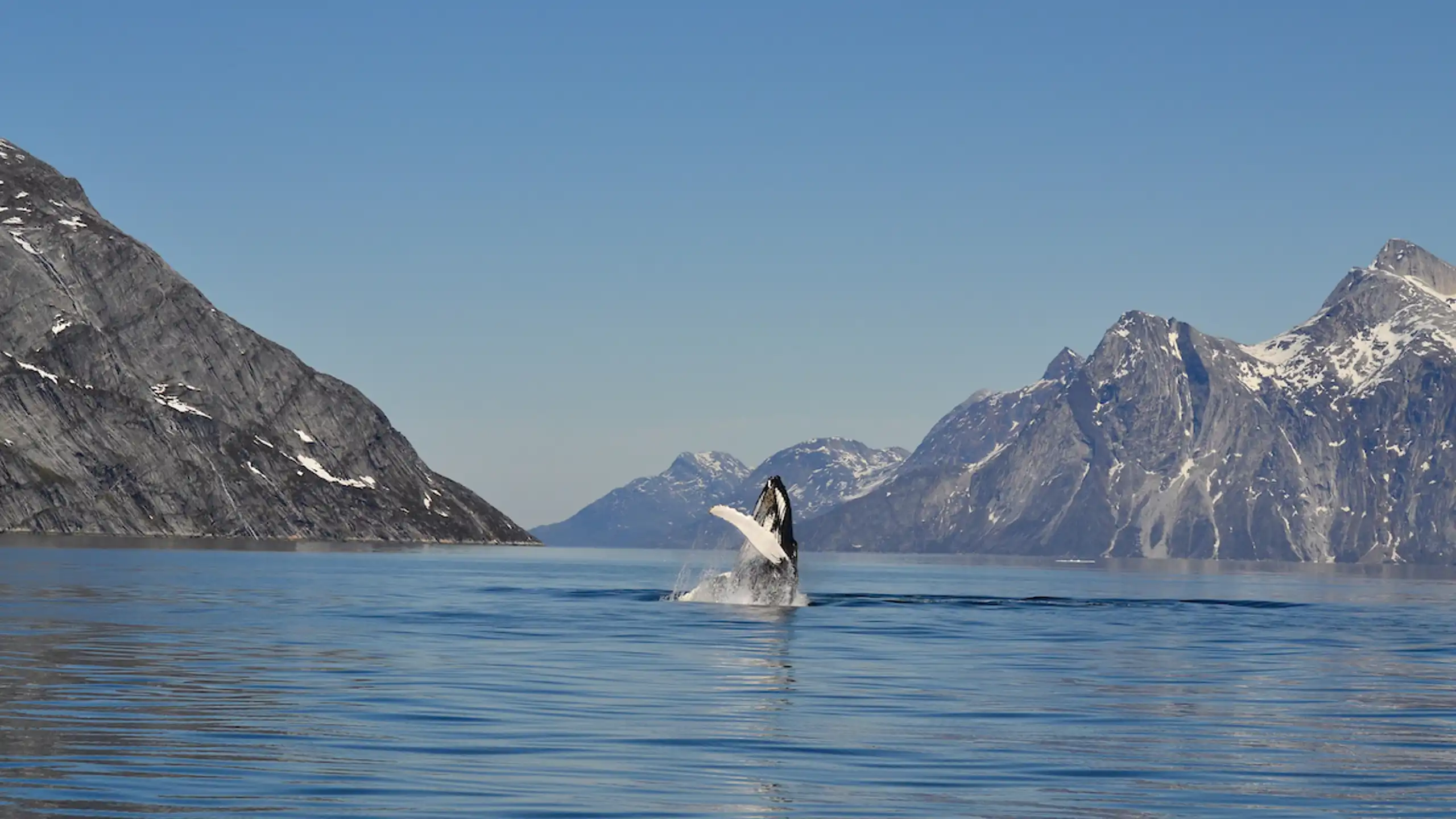 Photo Klaus Eugenius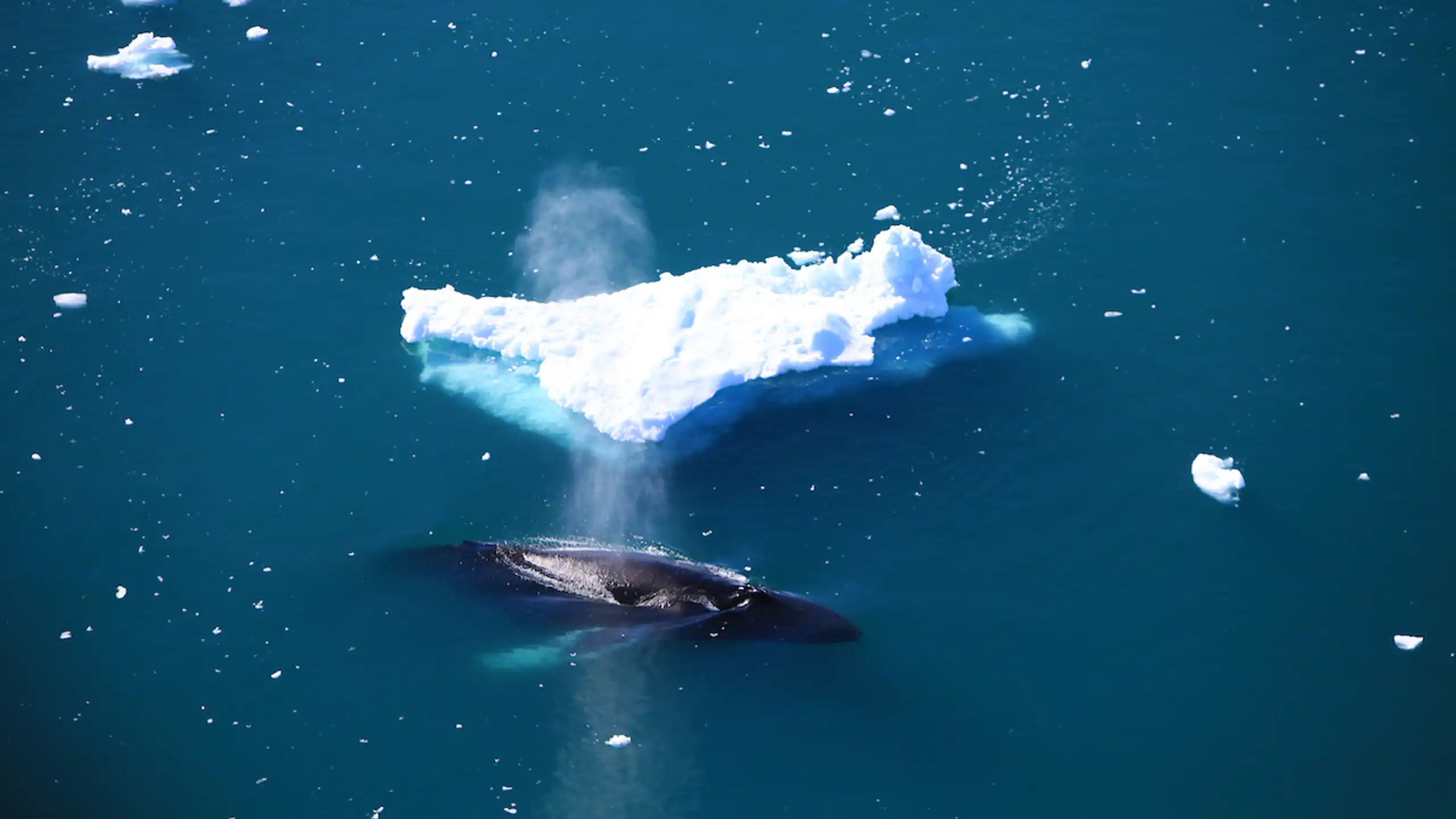 Photo Anne M. Christiansen
Whale watching in Greenland
If you have a particular desire to see a particular whale, then you need to do a thorough research before you travel. Since whales are animals that move from place to place, it can be difficult to figure out when exactly they are present.
Do you have a desire to see the beautiful white whales and narwhals? Then you should look for destinations on Greenland's northernmost coasts. This is where there is the greatest chance to experience the whales. In general, Greenland's north coast is a good place for whale watching, blue whales and orcas also stay in the waters part of the year.
On the south coast of Greenland, there are good chances of experiencing fin whales and minke whales.
Whale watching in Nuuk
If you travel to Nuuk, there are good opportunities to sail out into Godthåbsfjorden and experience humpback whales. Especially in the waters around Paamiut, Maniitsoq and Aasiaat, humpback whales swim around for several months in the summer and therefore there is a long period of whale watching.
Book a flight to Nuuk here
DID YOU KNOW?
---
The bowhead whale can be up to 18 metres long and weigh up to 100 tonnes.
Whales are hunted in accordance with internationally determined quotas, and several species in Greenland are protected.
World of Greenland in Ilulissat has whale safaris lasting five hours.
From Nuuk there are 4-hour boat trips. In other towns the local tourist office will help organise whale safaris.
Book your experience here: