Hot springs
On the island of Uunartoq in South Greenland you can enjoy wellness for life in 38-degree hot water. The water comes from three springs which run into a pool made of dammed up stones.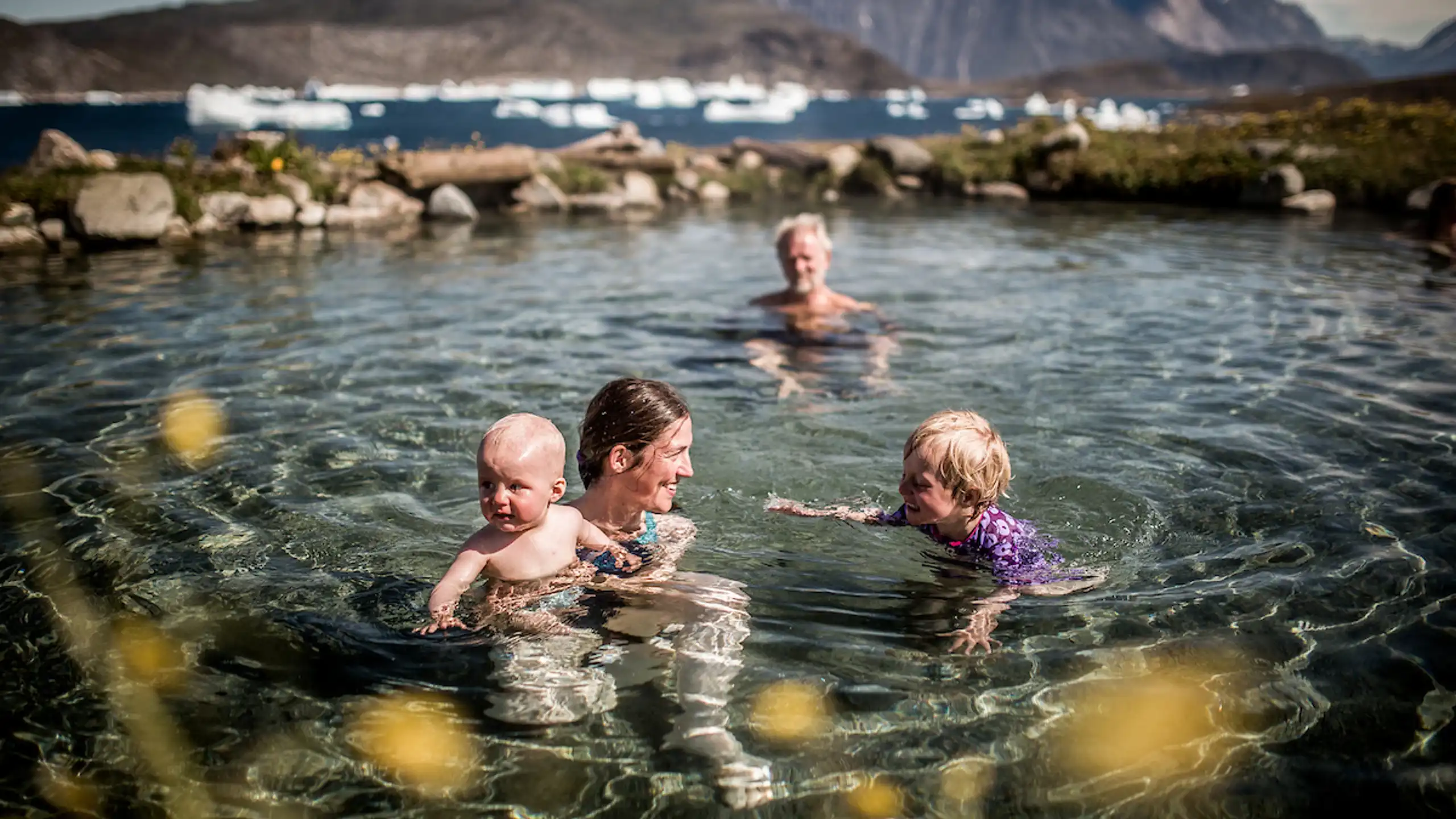 Photo Mads Pihl
Exotic wellness
Mother Nature has been generous with hot springs in Greenland. On the island of Uunartoq in South Greenland you'll find a stone-dammed pool which collects hot water from three springs. Lying in the 38 degree hot water surrounded by the peaks of the fells and drifting icebergs is an almost supernaturally exotic experience – for both body and soul.
It's difficult to imagine a better definition of the concept of wellness.
Also on Disko Island
On Disko Island there are several thousand hot springs, whilst there are only a few hundred on the east coast, although these are somewhat hotter – up to between 50 and 60 degrees C.
DID YOU KNOW?
---
In Iceland the hot springs are due to volcanic activity.
In Greenland the hot springs occur due to friction in the deeper-lying layers of the Earth's crust.
In order to be defined as a hot spring the water must have the same temperature at all times of the year and be hotter than the location's average temperature.
Book your experience here: