Ilimanaq lodge
This remote destination provides a rare opportunity to disconnect from the outside world and connect with the awe-inspiring wonders of the Arctic nature and culture. The Bungalows are a masterpiece of modern design, seamlessly blending with the surrounding environment. Each meticulously crafted room offers breathtaking views of floating icebergs, glistening fjords, and rocky cliffs.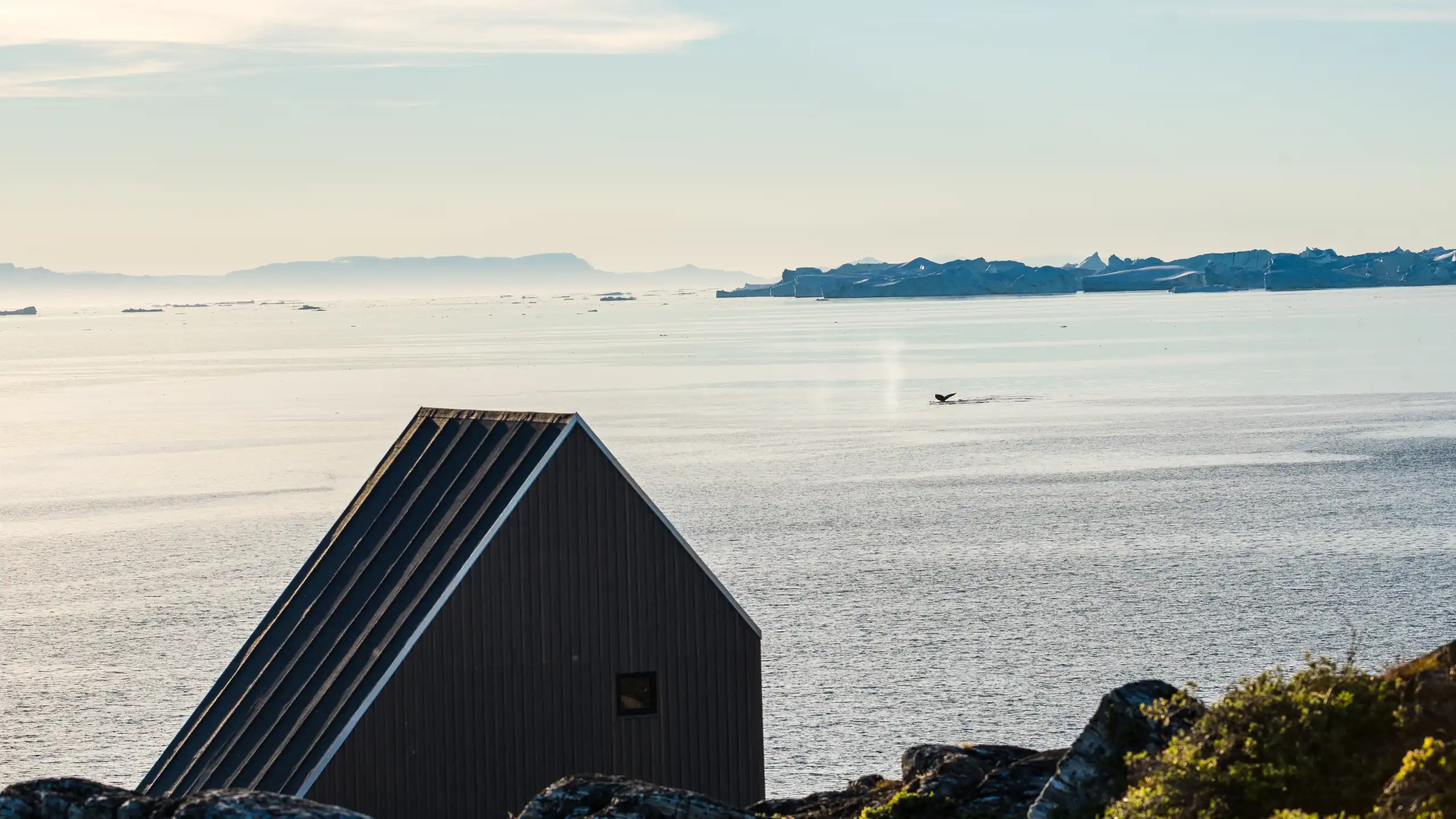 Foto Gustav Thuesen
A taste of Greenland
The lodge restaurant, KOKS Ilimanaq, is a world-renowned restaurant that showcases the best of Greenlandic cuisine. Led by visionary chefs, KOKS takes guests on a culinary journey like no other. The restaurant's commitment to using locally sourced, seasonal ingredients results in a menu that highlights the region's unique flavors and culinary heritage. From succulent seafood caught from nearby waters to foraged herbs and berries, each dish is a work of art that tells a story of Greenland.
The full KOKS Ilimanaq Experience
In summary, the Ilimanaq Lodge and KOKS package is a harmonious blend of adventure, relaxation, and gastronomic excellence. It invites you to embark on a journey where nature's grandeur meets the artistry of cuisine. From the moment you step foot on the boat until the last bite of your KOKS tasting menu, you'll be enveloped in a world of Arctic wonder.
The 24 hours KOKS Ilimanaq Experience includes:
Boat ride from Ilulissat to Ilimanaq Lodge
KOKS tasting menu
Overnight stay in our wonderful bungalows
KOKS breakfast
An activity free of choice
Boat ride back to Ilulissat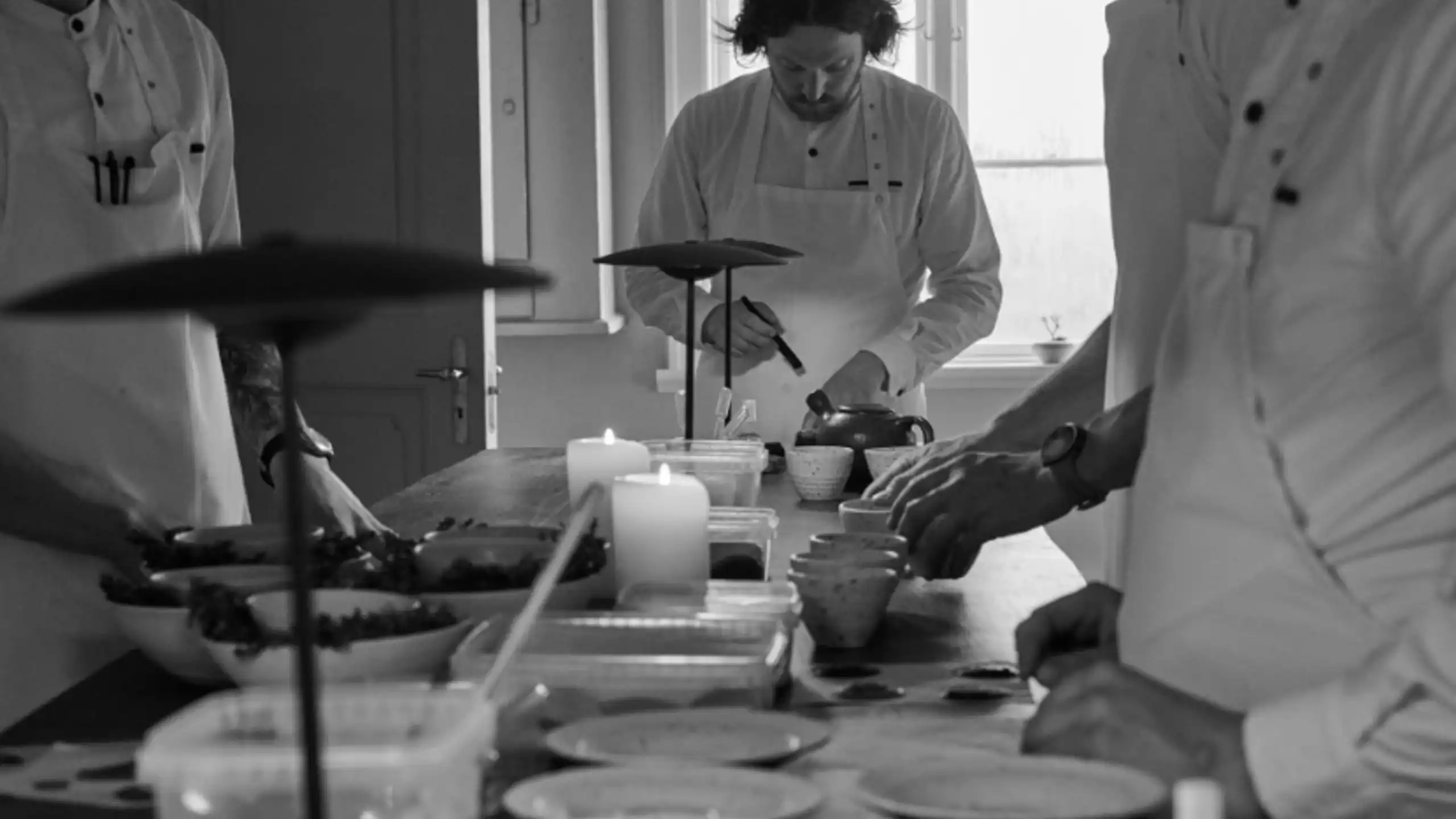 Foto Simon Bajada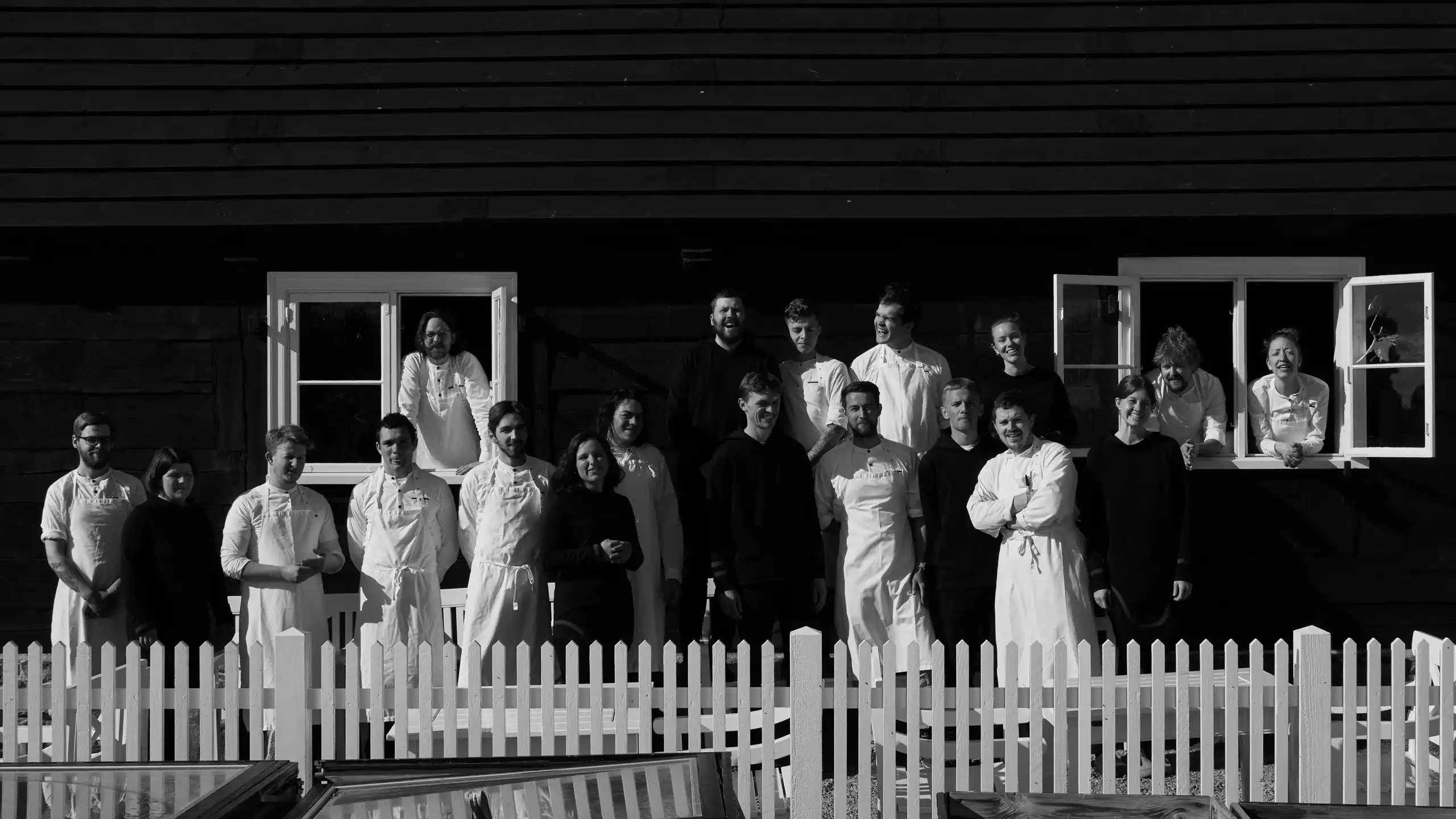 Foto Simon Bajada
KOKS daytour
Join a day tour to KOKS Ilimanaq and indulge in an exceptional culinary adventure.
Travel through stunning Arctic landscapes and arrive at KOKS, a renowned restaurant nestled within Ilimanaq Lodge. Immerse yourself in the flavors of Greenlandic cuisine as you savor a thoughtfully curated tasting menu showcasing locally sourced ingredients. Before the dinner, take time to explore the picturesque settlement at the edge of the World and enjoy the serene beauty of the surroundings. This day tour offers a memorable blend of gastronomy, natural wonders, and cultural immersion.
KOKS Ilimanaq Lodge is only a spectacular boat ride away from Ilulissat.
Read more about KOKS Ilimanaq Lodge here.
Se flytider og book fly til Ilulissat her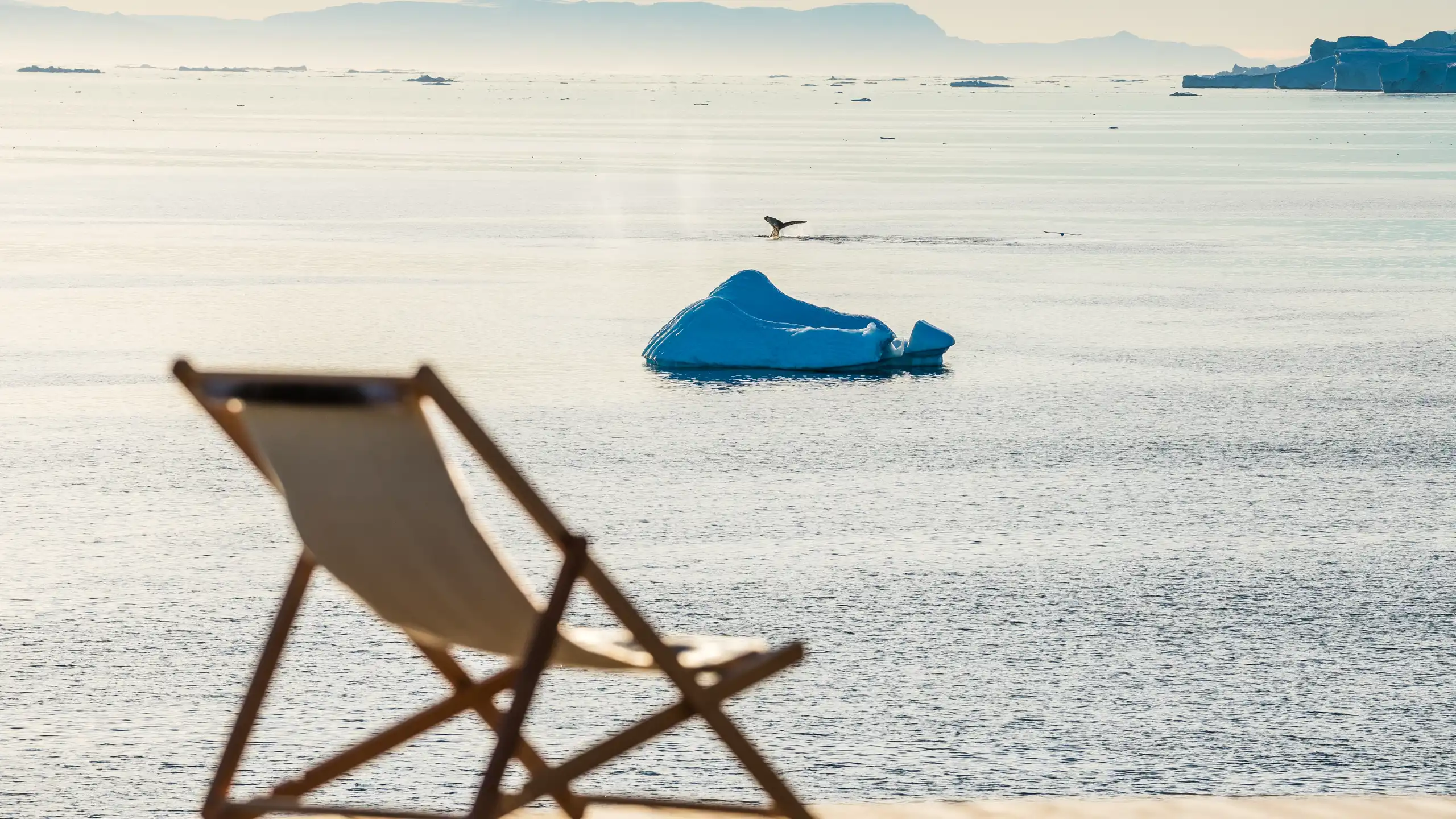 Foto Gustav Thuesen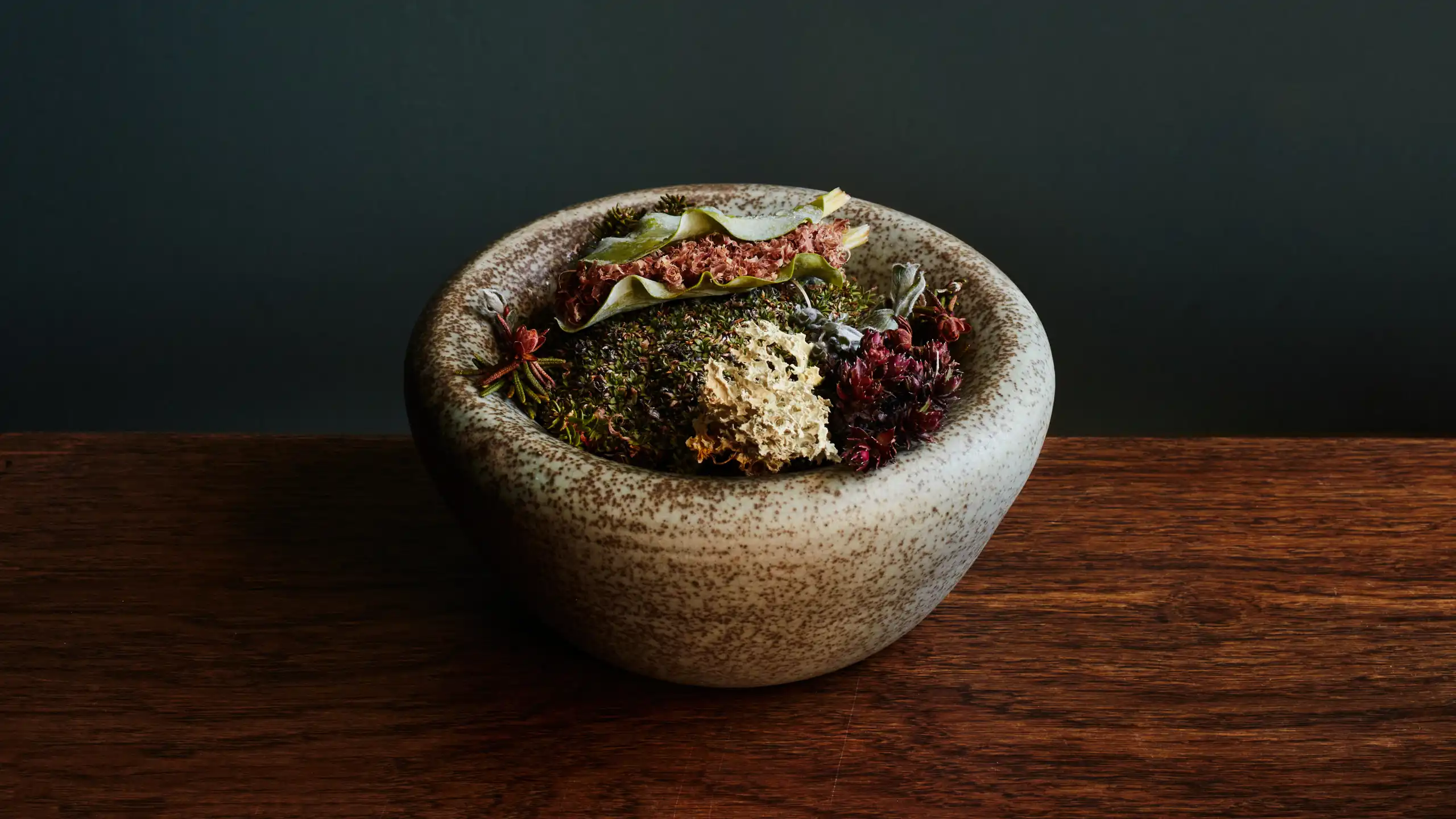 Foto Simon Bajada
DID YOU KNOW
---
Ilimanaq Lodge is located in the village Ilimanaq, south of Ilulissat. 
The Restaurant is a historical building, former owned by Paul Egede, Hans Egedes son.
The Village har about 55 local residents
World Of Greenland and Greenland Travel Agency have offers to suit you, based in Kangerlussuaq, Sisimiut as well as Ilulissat and other towns in Disko Bay.
Book din oplevelse her: